Every day is a magical day at Hamleys
By regularly visiting our Dublin Store page you'll never miss any of the action!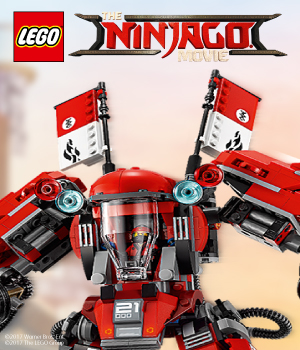 The LEGO® NINJAGO™ Movie Tour at Hamleys!
Date: Saturday 21st & Sunday 22nd October
Time: 12 - 4pm
Where: Hamleys Dublin
Come and join in the fun as we celebrate the release of the LEGO Ninjago Movie!
Kai has travelled from his island home of Ninjago, to take a short break from battling the evil villain Garmadon to visit Hamleys. Kai is a fierce warrior with a very strong sense of justice! When he's not saving his friends and his city, Kai loves to put time aside and meet his ninja fans!
Not only will you be able to meet Kai but you can also check out our brand new LEGO Ninjago Movie toys, build on our Ninjago Play Table and pick up free giveaways like ninja headbands, activity posters and stickers!
The LEGO® NINJAGO™ Movie is in cinemas nationwide from Friday 22nd September 2017.
Additional Information: All Hamleys customers should expect queues at free events; customers should arrive early to avoid disappointment. Queues will be cut to ensure the event finishes on time. Activity times and dates may vary. FREE LEGO items are given away on the day while stocks last. Standard Hamleys T&C's apply.
copyright: LEGO® NINJAGO™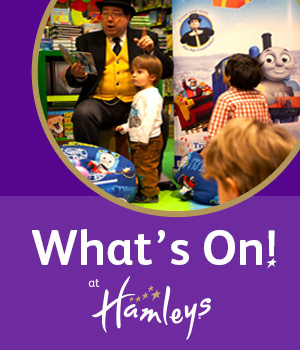 Hamleys on Facebook!
Date: Keep up to date Every Day!
Time: LIKE us today!
Where: Online!
We are always having a great time at the Finest Toy Shop in the World! To make sure you don't miss out on the fun, magic and theatre join us on Facebook by clicking on the link below and LIKE your local page. This means you will never miss out on special events, character visits, special offers, competitions and lots more!
Hamleys - Bringing Toys to Life!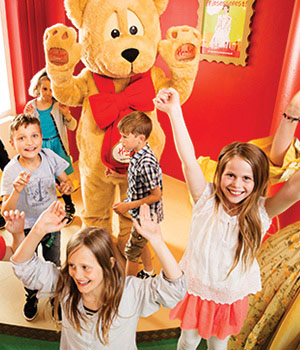 Have your Dream Birthday Party!
Date: Your Birthday!
Time: Every day!
Where: Hamleys Party Room!
Your exclusive Hamleys birthday party can take place at one of our six locations across the UK and Ireland - London, Cardiff, Glasgow, Manchester, Dublin & Lakeside. From the moment you book your birthday party at Hamleys the fun, magic and theatre begins!
Hosted by the Hamleys Entertainers, our special guests will enjoy an action packed time including activities, games & lots of fun. From treasure hunts and arts & crafts to dancing and party games, the birthday child and their friends will get to enjoy a truly magical experience. Each child will even get to take away a gift bag exclusive to Hamleys!