Birthday Parties at Hamleys Manchester!
Have your Dream Party at The Finest Toy Shop in the World!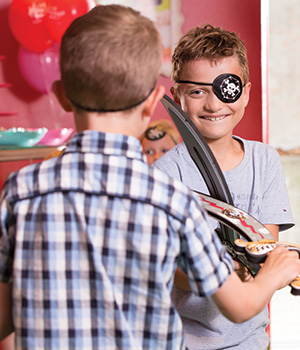 Hamleys Themed Party – Pirate & Princess
Available: Everyday
Duration: 2 hours
Guests: Minimum 10 children, maximum 20 children
Suitable for: 4 - 11 years
Location: The Hamleys Party Room
Party Add-Ons:All £100 each - Face Painter, Photographer, Videographer, Magician.
Includes
Exclusive hire of the Hamleys party room
Exclusive hire of the Hamleys party room
Hamleys Entertainers
Hamleys invitations
Exclusive Hamleys Birthday Cake
Scrumptious party food
Hamleys goody bag for each child
VIP visit from Hamley or Hattie bear
Pirate & Princess activities
Special gift for the birthday child
Enquire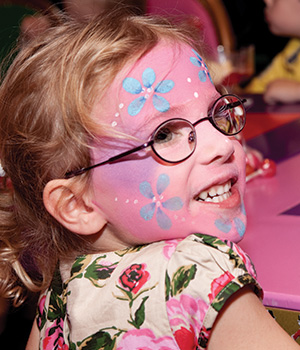 Hamleys Themed Party – Luvley Party
Available: Everyday
Duration: 2 hours
Guests: Minimum 10 children, maximum 20 children
Suitable for: 4 - 11 years
Location: The Hamleys Party Room
Party Add-Ons: All £100 each - Face Painter, Photographer, Videographer, Magician
Includes
Exclusive use of the Hamleys Party room
Hamleys Entertainers
Hamleys invitations
Exclusive Hamleys Birthday Cake
Scrumptious party food
Luvley goody bag for each child
VIP visit from Hamley or Hattie bear
Luvley activities
Special gift for the birthday child
Enquire
Hamleys Themed Party - Superhero
Available: Everyday
Duration: 2 hours
Guests: Minimum 10 children, maximum 20 children
Suitable for: 4 - 11 years
Location: The Hamleys Party Room
Party Add-Ons: All £100 each - Face Painter, Photographer, Videographer, Magician
Includes
Exclusive hire of the Hamleys party room
Hamleys Entertainers
Hamleys invitations
Exclusive Hamleys Birthday Cake
Scrumptious party food
Hamleys goody bag for each child
VIP visit from Hamley or Hattie bear
Super Heroes activities
Special gift for the birthday child
Enquire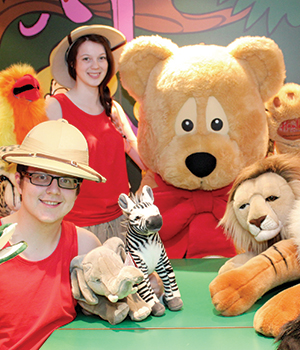 Hamleys Themed Party – Safari
Available: Everyday
Duration: 2 hours
Guests: Minimum 10 children, maximum 20 children
Additional Guests: £35 per child (Up to 10 additional children)
Suitable for: 4 - 11 years
Location: The Hamleys Party Room
Party Add-Ons: All £100 each - Face Painter, Photographer, Videographer, Magician
Includes
Exclusive hire of the Hamleys party room
Hamleys Entertainers
Hamleys invitations
Exclusive Hamleys Birthday Cake
Scrumptious party food
Hamleys goody bag for each child
VIP visit from Hamley or Hattie bear
Safari activities
Special gift for the birthday child
Enquire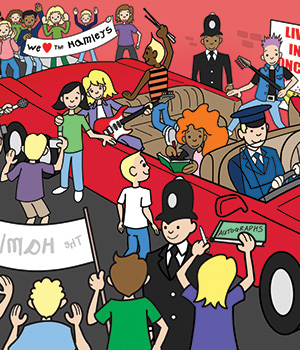 Superstar/Rockstar
Available: Everyday
Duration: 2 hours
Guests: Minimum 10 children, maximum 20 children
Suitable for: 4 - 11 years
Location: The Hamleys Party Room
Party Add-Ons: All £100 each - Face Painter, Photographer, Videographer, Magician
Includes
Exclusive hire of the Hamleys party room
Hamleys Entertainers
Hamleys invitations
Exclusive Hamleys Birthday Cake
Scrumptious party food
Hamleys goody bag for each child
VIP visit from Hamley or Hattie bear
Superstar Rockstar activities
Special gift for the birthday child
Enquire
Hamleys Tea Party
Available: Monday - Friday
Duration: 1.5 hours
Guests: Minimum 10 children, maximum 20 children
Suitable for: 4 - 11 years
Location: The Hamleys Party Room
Party Add-Ons: All £100 each - Face Painter, Photographer, Videographer, Magician
Includes
Exclusive hire of the Hamleys party room
Hamleys Entertainers
Hamleys invitations
Hamleys Birthday Cake
Scrumptious party food
Hamleys goody bag for each child
VIP visit from Hamley or Hattie bear
Traditional Party Games
Special gift for the birthday child
Enquire