Every day is a magical day at Hamleys
By regularly visiting our Cardiff Store page you'll never miss any of the action!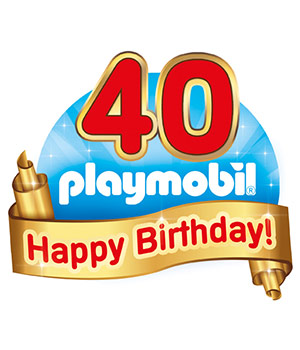 PLAYMOBIL Party at Hamleys!
Date: Sunday 23rd November 2014
Time: 1.00pm-4.00pm
Where: Shop Floor
Celebrate 40 years of PLAYMOBIL with a free PLAYMOBIL Party at Hamleys Cardiff!
Come and join in the fun as we invite you, your friends and family to a PLAYMOBIL play haven, complete with life-sized figures, toys, balloons, goody bags, competitions and party games, plus music and snacks.
Fans are invited to take 'selfies' with the large figures and post to the PlaymobilUK Facebook page with the #PLAYMOBILParty hashtag, and take part in colouring competitions, for the chance to win limited-edition PLAYMOBIL toys.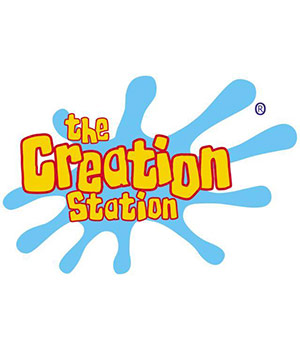 Creation Station at Hamleys!
Date: Thursday 6th November 2014 (then every Thursday)>
Time: 10.00am
Where: Party Room
The benefits of children sharing creative play with their parent or key carer are well documented. However, it can be tricky providing your baby, toddler or preschool child with hands-on arts and crafts activities at home.
As busy parents we can all struggle with ideas, time or energy and the thought of the clearing up afterwards can feel anything but fun! Also it's often the case that by the time you've set something up, they've already finished!
The Creation Station understands this. In fact, that's precisely why the Creation Station was established - to give you quality, fun, creative experiences with your child in a safe, nurturing and friendly environment.
The Creation Station's award winning 'Exploration' toddler art classes for babies, toddlers and preschool children provide the perfect solution for all your child's creativity needs, with no stress or mess for you!
Here's how the weekly 50 minute 'Exploration'' arts and crafts activity classes can inspire your child's own journey of discovery and learning:
Explore ideas
Discover what happens when...
Develop important skills
Creation Station is passionate about inspiring imaginations while helping you to have fun with your little one too. How the Weekly Sessions and Holiday Activities Work:
Sessions cost £5.00 per child and only £3.00 per sibling, when you book for the programme.
Child minders pay £3.00 for all children except the first.
If you can't attend every week, vouchers are available.
For more information visit Creation Station.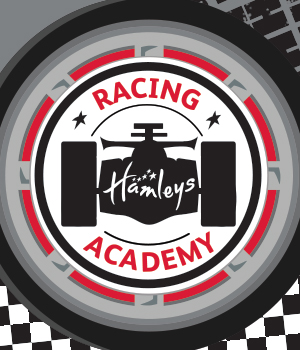 Hamleys Racing Academy!
Date: All year round!
Time: Varies!
Where: Shop Floor!
Come and join the Hamleys Racing Mechanics in a host of FREE activities throughout the year, where you can try your hand at racing some of the fastest remote control cars around! Take part in the Hamleys Grand Prix, Beat the Best and the Hamleys Wall Racer time trial and more!
So fuel your cars, test your oil levels and start your engines and put the pedal to the metal as you become part of the Hamleys Racing Academy.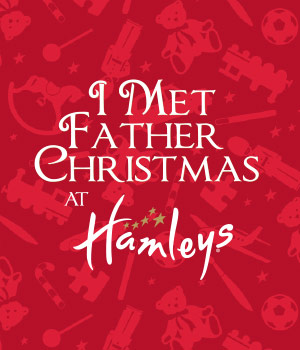 Meet Father Christmas at Hamleys!
Date: 1st December–24th December 2014
Time: Varies
Where: Hamleys Party Room!
Join Father Christmas and his lovable elves at The Finest Toy Shop in the World! for fun, magic and theatre at this very special time of year. I Met Father Christmas at Hamleys! is an extra special experience where children will enjoy up to 1 hour with Father Christmas, take part in seasonal activities, enjoy delicious snacks and receive a special gift bag from Father Christmas to take home.
During this group session each little guest will hear magical stories of Christmas, sing festive songs, enjoy Christmas games and activities, write their own Christmas wish list and enjoy special time with Father Christmas himself all surrounded by the finest toys in the world! Click here to book your place.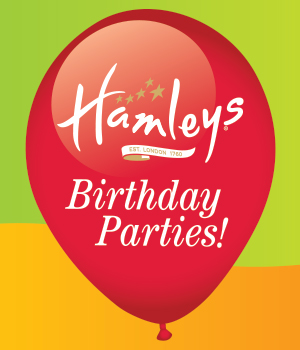 Have a Hamleys Birthday Party!
Date: Your Birthday!
Time: Party Time!
Where: Hamleys Party Room!
This year why not treat your little one to their dream Party at the The Finest Toy Shop in the World!
Choose from a range of Party themes including Pirate and Princess, Super Heroes, Teddy bears Picnic and much more. The fun, magic and theatre begins as soon as you walk through our doors as you are joined by the Hamleys Entertainment Team for a fun filled Party!
For more information on each of the different parties and how to book Click here