Every day is a magical day at Hamleys
By regularly visiting our Cardiff Store page you'll never miss any of the action!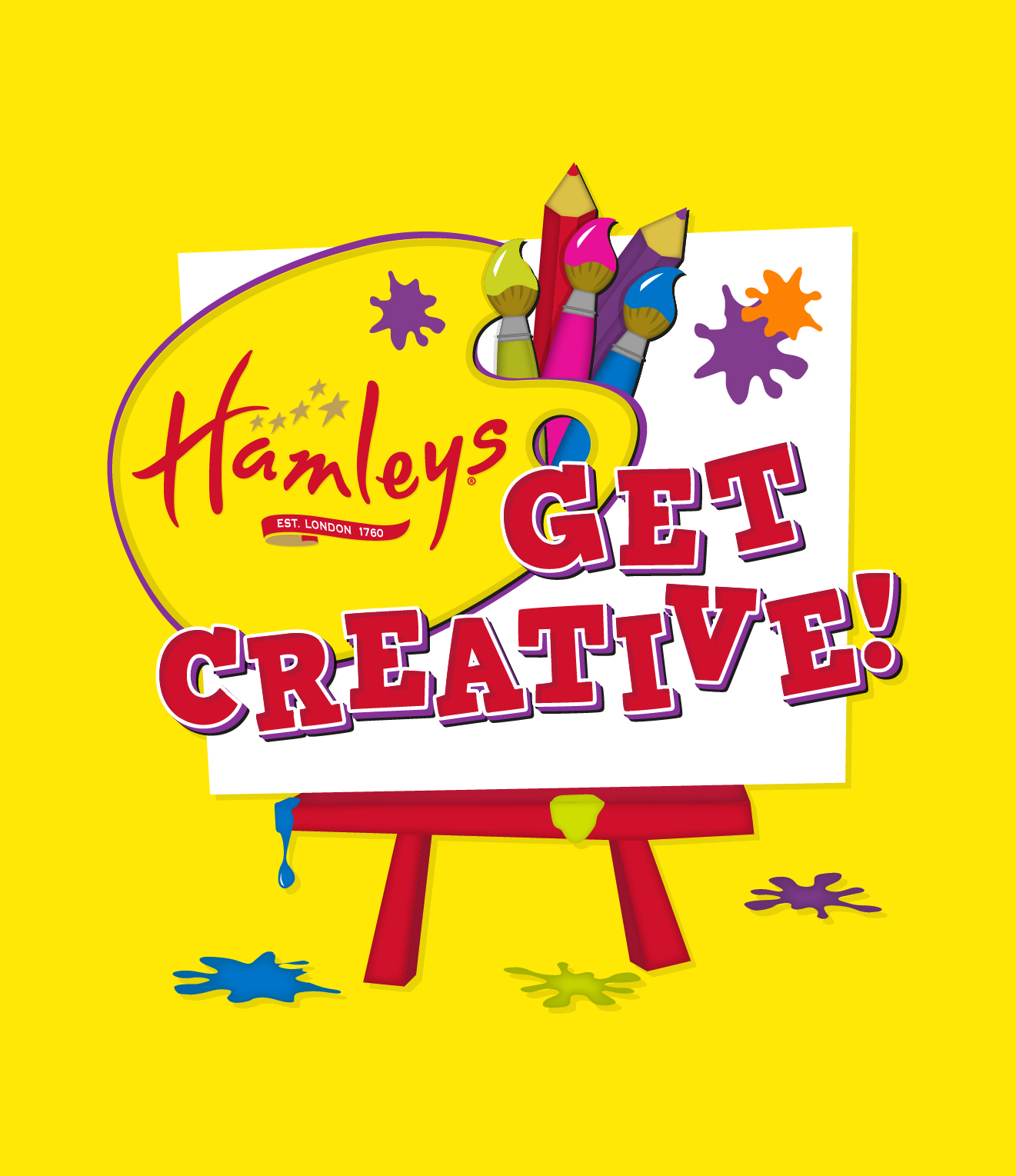 GET CREATIVE at Hamleys!
Date: Every weekend in February!*
Time: 12pm – 4pm
Where: Hamleys Cardiff!
This February join Hamleys Experience Team and Get creative as you draw, colour, stick and paint your way around Hamleys!
Write secret messages to your friends with Hamleys Colour Magic Pens, create amazing masterpieces with the Hamleys Rainbow Painter or make and create your very own stickerz with the cool Hamleys Sticker Scratcherz!
Come in and enjoy our free demonstrations with our Arts and Crafts experts as they show you how much fun you can have with Arts and Crafts! You can even try them out for yourselves! PLUS we have some AMAZING offers on your favourite Arts & Crafts brands – Melissa & Doug, Playdoh & Snazaroo! For more information, pop in store!
It's time to Get Creative with Hamleys!
*Get Creative will not take place while other branded events are in store. Please see full event listing on this page for more details.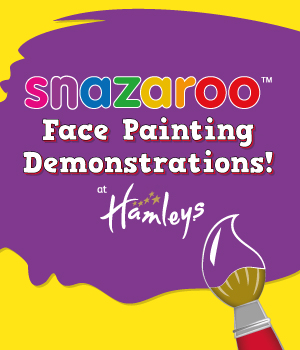 Snazaroo at Hamleys!
Date: Throughout February*
Time: Ask a member of staff
Where: Hamleys Cardiff
As part of our Get Creative activity, this February Hamleys have teamed up with their friends at Snazaroo! Let Hamleys transform your little ones into a Pirate or an Ice Fairy! We will have live Snazaroo demonstrations in store throughout February – just ask a member of staff for details in store!
*For more information visit your local Hamleys toy shop, or search for us on Facebook.
Additional Information: Hamleys customers should expect queues at all free events held in their local Hamleys Toy Shop. Queues will be cut to ensure the event finishes at the time advertised. Hamleys Standard T&C's apply.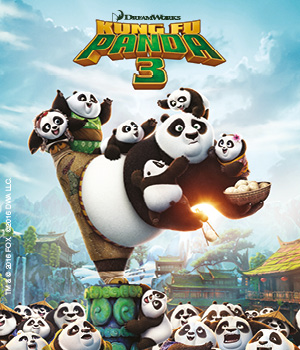 Meet Po from Kung Fu Panda 3 at Hamleys!
Date: Saturday 20th February
Time: 12pm – 13:30pm
Where: Hamleys Cardiff!
To celebrate the release of Kung Fu Panda 3, Hamleys are giving you the chance to join the PANDA-MONIUM and meet Po from the movie at your local Hamleys Toy Shop!
Po will be visiting Hamleys Cardiff on Saturday 20th February to meet all his fans.
Meet and greet timings - 12pm, 1pm!
You can see Kung Fu Panda 3 in cinemas Friday 11th March 2016, previewing Saturday 5th and Sunday 6th January 2016.
About the Movie:
In 2016, one of the most successful animated franchises in the world returns with its biggest comedy adventure yet, KUNG FU PANDA 3. When Po's long-lost panda father suddenly reappears, the reunited duo travels to a secret panda paradise to meet scores of hilarious new panda characters. But when the supernatural villain Kai begins to sweep across China defeating all the kung fu masters, Po must do the impossible; learn to train a village full of his fun-loving, clumsy brethren to become the ultimate band of Kung Fu Pandas!
Additional Information: All Hamleys customers should expect queues at Free events, customers should arrive early to avoid disappointment. Queues will be cut to ensure the event finishes on time. Standard Hamleys T&C's apply, competition T&C's apply.
20th Century FOX All Rights Reserved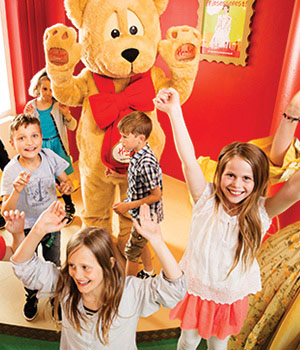 Have your Dream Birthday Party!
Date: Your Birthday!
Time: Every day!
Where: Hamleys Party Room!
Your exclusive Hamleys birthday party can take place at one of our six locations across the UK and Ireland - London, Cardiff, Glasgow, Manchester, Dublin & Lakeside. From the moment you book your birthday party at Hamleys the fun, magic and theatre begins!
Hosted by the Hamleys Entertainers, our special guests will enjoy an action packed time including activities, games & lots of fun. From treasure hunts and arts & crafts to dancing and party games, the birthday child and their friends will get to enjoy a truly magical experience. Each child will even get to take away a gift bag exclusive to Hamleys!
Get Luvley-fied!
Date: Everyday!
Time: 12pm – 4pm
Where: Luvley Boutique
Come in and get Luvley-fied at The Luvley Boutique at Hamleys! Get your nails painted at the nail-tastic nail bar with our brand new chick-tastic nail design! Have your first nail designed completely FREE and then get the full set for only £5!
You can also check out our amazing glitter-tastic glitter tattoos and much more! With an incredible selection of funky nail designs, there is something for everyone! The Luvley Boutique is open Every Day from store 12pm - 4pm.
If you would like to book an appointment at the Luvley Boutique just ask to speak to one of the Luvley Girls in-store. Have a Luvley Day at Hamleys!!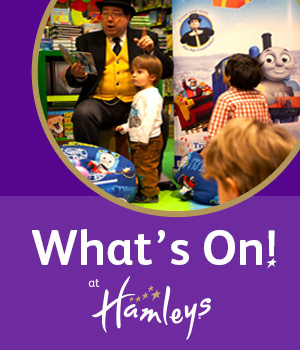 Hamleys on Facebook!
Date: Keep up to date Every Day!
Time: LIKE us today!
Where: Online!
We are always having a great time at the Finest Toy Shop in the World! To make sure you don't miss out on the fun, magic and theatre join us on Facebook by clicking on the link below and LIKE your local page. This means you will never miss out on special events, character visits, special offers, competitions and lots more!
Hamleys - Bringing Toys to Life!