Every day is a magical day at Hamleys
By regularly visiting our Dublin Store page you'll never miss any of the action!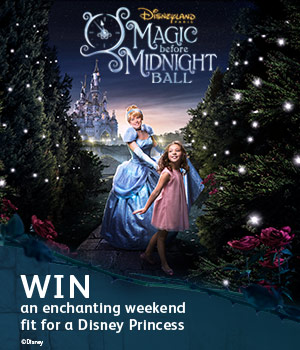 Win a Weekend fit for a Disney Princess with Hamleys!
You and your family have the exclusive chance to take part in a most magical experience at Disneyland Paris – the Magic Before Midnight Ball!
Pick out your best mouse-made dress and climb aboard your pumpkin carriage because with a Bibbidi-Bobbidi-Boo you'll be truly transformed – ready for the Magic Before Midnight Ball. Gliding in on glass slippers, little princesses live out their very own Cinderella story. It's the jewel in the crown of a unique weekend only Disney could ever create, complete with a lavish royal banquet with Cinderella, Prince Charming, Suzy and Perla. Gathered in this fairy tale setting, you'll revel in an evening of exclusive entertainment and photo opportunities. But keep an eye on the clock, because midnight changes everything. Exclusively at Disneyland® Paris on 25 – 27th September 2015!
Prize: 1 x Disneyland Paris holiday for up to 4 people (2 adults and 2 children aged 3 – 11) between 25 – 27 September 2015 as outlined in the T&C's.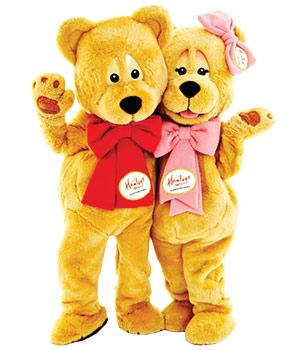 Hamleys Kids Go Free!
Date: Saturday 28th March – Sunday 12th April 2015
Where: Hamleys Dublin
Hamleys brings you Kids Go Free to some of Dublin's top attractions this Easter!
Looking for family day out this Easter? Not to worry Hamleys has got it covered, after spending time enjoying all of Hamleys free activities during the school holidays why not visit Funky Monkeys Dundrum, TGI Fridays or Airfield Farm!
This offer is FREE when you purchase any Hamleys products!
Don't miss out on this amazing offer!
If you want to know more about our Kids Go Free partners then visit their websites:
Additional Information: Hamleys Kids Go Free voucher pack redeemable with any Hamleys Purchase, no minimum purchase. One voucher pack per person per transaction. All partner attractions hold individual redemption T&C's. Standard Hamleys T&C's apply.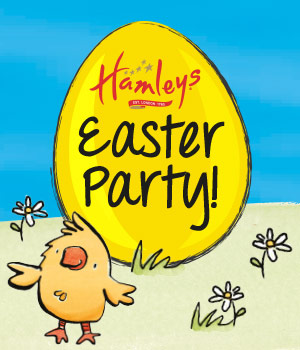 Hamleys Easter Party!
Date: Monday 30th March – Friday 10th April
Time: 12pm – 1pm & 3pm - 4pm
Where: Hamleys Party Room!
Join in the fun filled Hamleys Easter Party this year at The Finest Toy Shop in the World!
The Experience Team will take you on an adventure through the store to the magical Easter Party room where you will take part in variety of Easter activities from arts & crafts to fun filled games plus nibble on some scrumpalicious sweet treats!!
There's also the opportunity to have your photo taken with Hamleys Bunny Bear! Before you leave each child will receive a special Hamleys Easter gift bag and then you'll be taken on a fun filled Easter egg hunt around the store. You can Party with the Hamleys Bunny Bear this Easter every weekday between Monday 30th March and Friday 10th April.
Tickets cost €15 per a child. Book Now!
For more information and full T&C's please visit www.hamleys.com/easterparty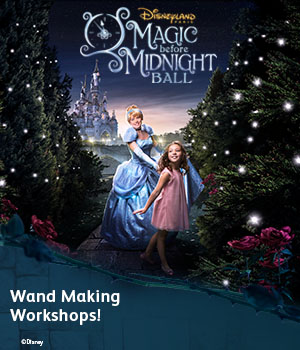 Disney's Cinderella Wand Making!
Date: Wednesday 1st April & Thursday 2nd April
Time: 12pm - 4pm
Where: Hamleys Dublin
To celebrate the release of Disney's© new movie Cinderella, Hamleys is inviting you in to make a magical princess wand! Come and get creative with the Hamleys Experience Team decorating your very own fairy tale wand to take home. With one swish of the Fairy Godmother's wand she transformed Cinderella's world, let's see what yours can do with your imagination!
To book your place at one of Hamleys exclusive wand making workshops simply LIKE our Facebook page and send us a message!
Additional Information: Hamleys workshops have limited capacity; entrance may only be gained via booking a space through our Facebook page. Please include details of how many guests you wish to bring to your desired time slot. Facebook booking only valid with a confirmation reply of your space.
Disney © 2015 All Rights Reserved.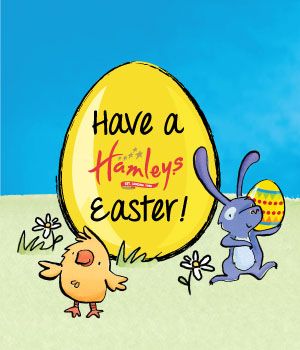 Hamleys Easter Egg Hunt!
Date: Monday 30th March to Friday 10th April
Time: 12pm
Where: In store!
Join the Hamleys Experience Team for a fun filled Easter Egg Hunt around our Toy Shop! Find all of the letters along the way for your chance to win €100 of Hamleys vouchers! Ask a member of the Hamleys Team for an entry form! Meet in our Scrumpalicious Sweets section at 12pm every week day in Easter to begin the Easter Egg hunt!
Additional Information: Hamleys customers should expect queues at all FREE events and should arrive early to avoid disappointment. Standard Hamleys T&C's apply.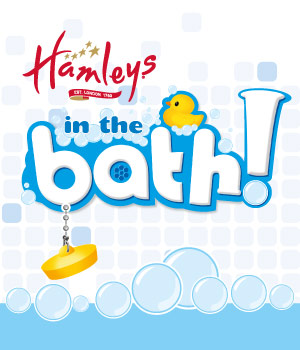 Hamleys in the Bath!
Date: March 2015
Time: Every day!
Where: In store!
Come and Join us as we splish, splash and splosh our way around Hamleys Toy Shop!
Bath Time is all about getting nice and clean, right?? Not at the Finest Toy Shop in the World! Bath Time is for splashing, playing and making bubbles!
We put the fun back into Bath Time by Bringing Bath Toys to Life!
If you've never watched Squiddy scoot through the water with his tentacles trailing OR reeled in your catch with our Deluxe Fishing Game… you need to come & see us!
Look out for Hammy the Hammerhead too! He swims! He Twists! He races through the water!
Make bath times extra Splashtastic with our colourful bath-time favourites! Little ones will look forward to bath time with a little help from your friends at Hamleys!
Come in and enjoy demonstrations with our Toy Experts as they show you how much fun you can have with Hamleys in the Bath! You can even try them out for yourselves!
Sylvanian Families 30th Anniversary Hamleys Roadshow!
Date: Saturday 28th March
Time: 11am, 1pm, 3pm
Where: In Store!
Calling all Sylvanians Families fans! Your favourite Sylvanian characters will be hitting the road over the Easter holiday, touring Hamleys stores across the UK and Ireland to meet fans and celebrate their 30th anniversary.
Don't miss out on this special birthday event – head to Hamleys in Dublin on Saturday 28th March to catch live performances throughout the day by the iconic characters: Freya Chocolate, Ralph Walnut, Abigail Bramble and Tiffany Golightly. Between performances, you can pose for photographs with the characters to capture your own memories of the day, plus enter competitions or browse the brand new range of Sylvanian Families seaside products in store.
*Additional Information: All customers should expect queues at Hamleys events, all events are run on a first come first serve basis so please arrive early to avoid disappointment.
© 2015 Epoch, All Rights Reserved
Get Luvley-fied this Easter!
Date: Friday 3rd – Sunday 12th April
Time: 12 – 4pm
Where: Luvley Boutique
Come in and get Luvley-fied at The Luvley Boutique at Hamleys this Easter! Get your nails painted at the nail-tastic nail bar with our brand new chick-tastic nail design! Have your first nail designed completely FREE and then get the full set for only £5!
You can also check out our amazing glitter-tastic glitter tattoos and much more! With an incredible selection of funky nail designs, there is something for everyone! The Luvley Boutique is open Every Day from store 12-4pm.
If you would like to book an appointment at the Luvley Boutique just ask to speak to one of the Luvley Girls in-store. Have a Luvley Day at Hamleys!!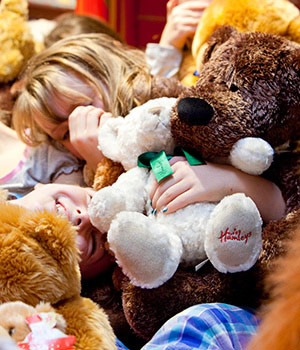 Get Soft Toys at Hamleys!
Date: Every Day!>
Time: All Day!
Where: All around our Toy Shop!
Hamleys have been producing high quality soft toys for over 255 years! This Easter why not treat a loved one or even yourself to some of the cuddliest soft toys in the world.
Did you know that Hamleys sells a teddy bear every two minutes and since its opening in 1760, has sold over 15 million, which if lined up from head to paw, would stretch all the way from London to New York.
And remember at Hamleys some of our teddy bears even come to life! You can meet Hamley and Hattie Bear in store every day!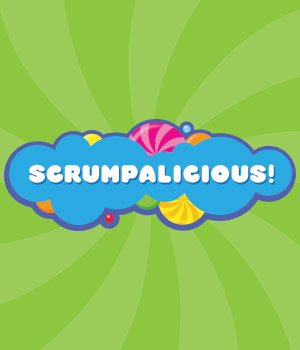 Scrumpalicious Sweets at Hamleys!
Date: Every Day!
Time: All Day!
Where: Scrumpalicious!
All the sweets that you can name,
No sweet shop is quite the same,
Here where everything's delicious,
Come to Hamleys Scrumpalicious!
It's A Wonderlicious World...

This Easter why not come along to Hamleys and get lost in a world of Jelly Belly's, Candy Canes, Lindt Chocolate Bunnies, Cupcake Cones, Giant Lollipops, Pic N' Mix and lots, lots more!
You can even pick up our So Cook Cupcake Party Set! Was £25.00 Now only £15!
Join in the fun and Have a Hamleys Easter!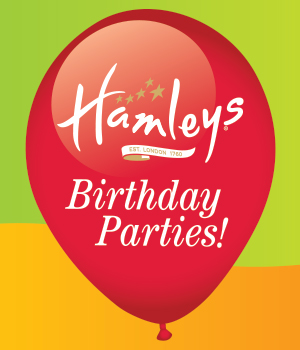 Have your Dream Birthday Party!
Date: Your Birthday!
Time: Every day!
Where: Hamleys Party Room!
Your exclusive Hamleys birthday party can take place at one of our six locations across the UK and Ireland - London, Cardiff, Glasgow, Manchester, Dublin & Lakeside. From the moment you book your birthday party at Hamleys the fun, magic and theatre begins!
Hosted by the Hamleys Entertainers, our special guests will enjoy an action packed time including activities, games & lots of fun. From treasure hunts and arts & crafts to dancing and party games, the birthday child and their friends will get to enjoy a truly magical experience. Each child will even get to take away a gift bag exclusive to Hamleys!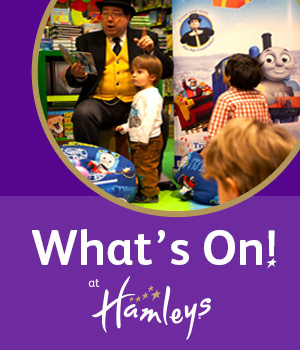 Hamleys on Facebook!
Date: Keep up to date Every Day!
Time: LIKE us today!
Where: Online!
We are always having a great time at the Finest Toy Shop in the World! To make sure you don't miss out on the fun, magic and theatre join us on Facebook by clicking on the link below and LIKE your local page. This means you will never miss out on special events, character visits, special offers, competitions and lots more!
Hamleys - Bringing Toys to Life!