Every day is a magical day at Hamleys
By regularly visiting our Glasgow Store page you'll never miss any of the action!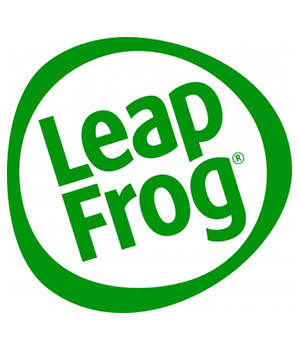 Get Active with Leapfrog at Hamleys!
Date: Saturday 22nd November 2014
Time: 12.00pm – 4.00pm
Where: Around the Hamleys Toy Shop
Think exercise is boring? Think again! Here at Hamleys we have teamed up with LeapFrog to give you a fun filled afternoon you won't get anywhere else! Come along to Hamleys Glasgow and have a go on the amazing new LeapBand. Can you beat Hamley Bear at kangaroo jumps? How about helicopter spins? Find out on Saturday 22nd November from 12 – 4pm. To get you warmed up he'll be leading his very own keep-fit class! And if that isn't enough you can jump, dance, hop and karate chop your way through the afternoon with the amazing new LeapTV; the active games console designed especially for kids like you!
There are prizes to give away for the most Active LeapFrog fans! Medals, Goody Bags and 4 lucky winners will walk away with their very own LeapBand!
This is events is completely FREE! To register you're interest please send us a message on our Facebook page.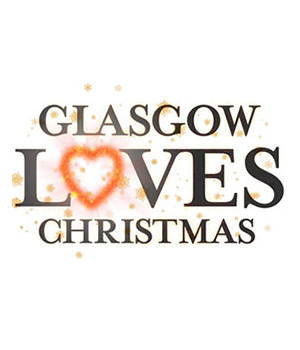 The Style Mile Christmas Carnival!
Date: Sunday 23rd November 2014
Time: 12.00pm-4.00pm
Where: Around the Hamleys Toy Shop
This Sunday join in the festive fun at The Style Mile Christmas Carnival in Glasgow City Centre! There will be lots of surprises in store as the procession brings the streets and precincts alive with festive cheer.
Come along and join in the fun from 12noon – 4pm on the day. There will be a fantastic array of FREE entertainment for everyone to enjoy.
The carnival will start from St Enoch Centre at 2.30pm, making its way along Queen St, St Vincent Place, West Nile St and will finish at the top of Buchanan Street at the Royal Concert Hall steps.
The spectacular procession is expected to attract more than 20,000 people who will enjoy the performances and the Carnival along the route as it moves from St Enoch Centre to the top of Buchanan Street.
There will be over 400 performers from across the city including dancers, African drum groups, street artists, samba and pipe bands, angels, fairies, and Clydesdale horses with a dray. The event will conclude with inspiring choir performances adjacent to the Donald Dewar statue on Buchanan Street.
We will be bringing toys to life with a host of exciting characters including the Hamleys elves! Yorkhill patient, Amy Ovens (10) will lead the parade with her family alongside the Hamleys Santa in a dray pulled by Clydesdale horses.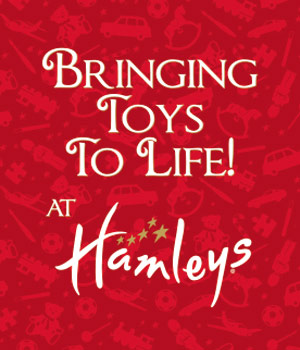 Bringing Toys To Life!
Date: Sunday 23rd November 2014
Time: Various
Where: Around the Hamleys Toy Shop
Hamleys will come alive with festive fun this Sunday 23rd November with some of your favourite characters taking part in the Glasgow Christmas Carnival from 2:30pm to 3:30pm.
Before our characters join in the parade, we are giving you the chance to come in and meet them! Meet Little Miss Hug, Freya and Ralph from the Sylvanian Families, Moshi Monsters Poppet and Katsuma, the Fat Controller from Thomas and Friends, Hamley and Hattie Bear...
...the Hamleys Ring Master with his loyal companions the Toy Soldier and Ragdoll and not forgetting the North Pole Elite…the Hamleys Elves!
The characters will be available for photographs at the following times:
12pm – 12:40pm
1pm – 1:30pm
5pm – 6pm
*Please note that the characters will be positioned around the store in different areas. Meetings with the characters will be based on a first come first serve basis. Please be aware that the characters may take short breaks during the times stated above. Following on from the parade each of the characters will be taking a break and will not be available for photographs until the time stated above.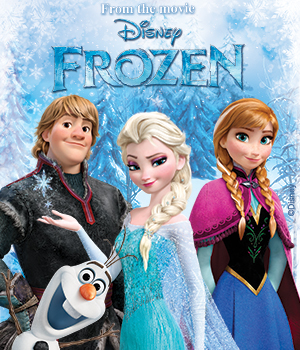 Sing-Along with Disney's Frozen!
Date: From 29th November 2014
Time: Various times
Where: Around the Hamleys Toy Shop
The greatest animated movie of all time is back! Experience Frozen, the hit musical comedy from Walt Disney Animation Studios, like never before in an all-new, Sing-Along Edition! Its pure enchantment, full of fun for the whole family…and it is free!*
To celebrate, Hamleys are inviting the whole family to join our team of signing Elves every weekend on the lead up to Christmas, and take on some of the biggest songs from the movie.
Visit us this December to have a go at 'Let it Go' or heat things up with your own rendition of 'In Summer'!
'Do you want to build a memory?' Well now you can! Have your photograph taken with a giant-sized model of Olaf and create a memory that will last a lifetime!
For the first time in forever – Have a Frozen Christmas at Hamleys!
*Each sing-along session is based on a first come first serve basis. The Frozen sing-along sessions will last approximately 45 minutes and queues will be managed to ensure each sing-along session finishes on time.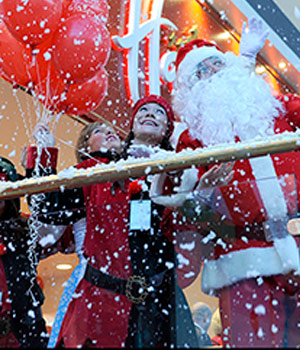 Watch it snow with Olaf at Hamleys!
Date: 29th November to 24th December 2014
Time: Various times
Where: Hamleys Stage
Come and watch it snow at the Finest Toy Shop in the World!
Join the Hamleys Elves and Olaf from Disney's Frozen on the Hamleys stage to sing and dance along to some of your favourite festive songs! The Hamleys Elves will use their Christmas Magic to make it snow indoors!! How amazing does that sound?
Snow will be falling every day from Saturday 29th November until Wednesday 24th December.
Join Olaf and friends on the Hamleys Stage at the following times:
Mondays – Fridays: 6.00pm
Saturdays and Sundays: 1.00pm & 5:30pm
Christmas Eve: 12:30pm & 4:30pm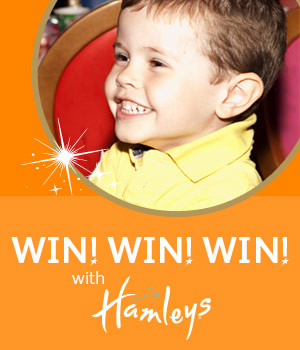 WIN WIN WIN with Hamleys Glasgow!
Date: All year round
Time: Various
Where:
WIN incredible prizes every week with Hamleys Glasgow! To be in with a chance of winning some fantastic goodies, simply like the Hamleys Glasgow Facebook page and keep an eye out for our giveaways!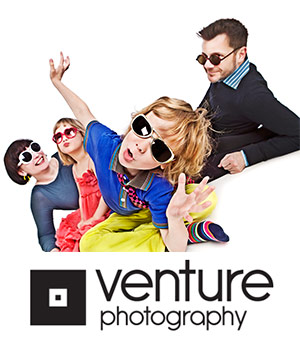 Hamley Snaps-Venture Photography!
Date: Various
Time: Various
Where: Shop Floor
Venture Photography has teamed up with Hamleys Glasgow to offer a free mini photo shoot for your child at special time throughout the year. They will be in store during Hamleys Character visits and special events where we will be offering a professional shoot with the Characters. These shoots are free of charge although a small donation to the relevant charity would be welcome. Children under 16 will require a parental/model consent form to be signed and must be accompanied by an adult. Pictures will be uploaded to the Hamleys & Venture Facebook sites where you will be able to print off your picture at no cost.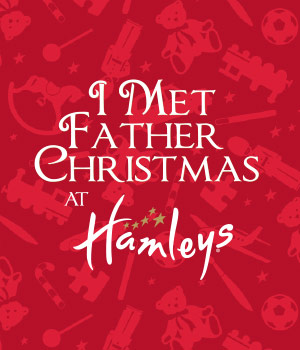 Meet Father Christmas at Hamleys!
Date: Saturday 29th – Wednesday 24th December 2014
Time: TBC
Where: Hamleys Party Room
Join in the Christmas magic at Hamleys, Glasgow this Christmas by having Breakfast, Brunch, Lunch, or Tea with Father Christmas!
This exclusive event allows your child to have an interactive Christmas experience. Hamleys team of loveable helper Elves will be on hand to ensure your child has as much Christmas fun as possible! With scrumptious food, entertainment, arts and crafts, cookie decorating, music, singing, dancing and much more this is an occasion to cherish with your little one. Join us for an hour of Christmas magic as we create memories that will last a lifetime! Places available from September 2014. Click here to book your place.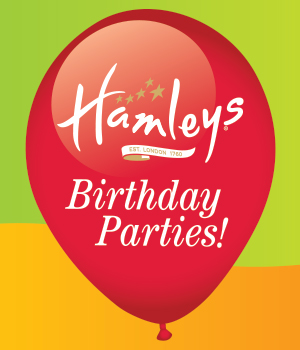 Have a Hamleys Birthday Party!
Date: Your Birthday!
Time: Party Time!
Where: Hamleys Party Room!
This year why not treat your little one to their dream Party at the The Finest Toy Shop in the World!
Choose from a range of Party themes including Pirate and Princess, Super Heroes, Teddy bears Picnic and much more. The fun, magic and theatre begins as soon as you walk through our doors as you are joined by the Hamleys Entertainment Team for a fun filled Party!
For more information on each of the different parties and how to book Click here