Every day is a magical day at Hamleys
By regularly visiting our Manchester Store page you'll never miss any of the action!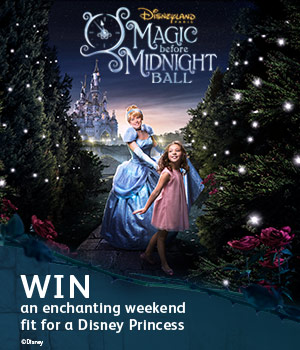 Win a Weekend fit for a Disney Princess with Hamleys!
You and your family have the exclusive chance to take part in a most magical experience at Disneyland Paris – the Magic Before Midnight Ball!
Pick out your best mouse-made dress and climb aboard your pumpkin carriage because with a Bibbidi-Bobbidi-Boo you'll be truly transformed – ready for the Magic Before Midnight Ball. Gliding in on glass slippers, little princesses live out their very own Cinderella story. It's the jewel in the crown of a unique weekend only Disney could ever create, complete with a lavish royal banquet with Cinderella, Prince Charming, Suzy and Perla. Gathered in this fairy tale setting, you'll revel in an evening of exclusive entertainment and photo opportunities. But keep an eye on the clock, because midnight changes everything. Exclusively at Disneyland® Paris on 25 – 27th September 2015!
Prize: 1 x Disneyland Paris holiday for up to 4 people (2 adults and 2 children aged 3 – 11) between 25 – 27 September 2015 as outlined in the T&C's.
The Hamleys Racing Academy!
Date: Every Weekend in May!
Time: 12 – 4pm
Where: Hamleys Manchester
Come and join the Hamleys Racing Mechanics in a host of FREE activities throughout May, where you can try your hand at racing some of the fastest remote control cars around! Take part in the Hamleys Grand Prix, Beat the Best and the Hamleys Wall Racer time trial and more!
So fuel your cars, test your oil levels, start your engines and put the pedal to the metal as you become part of the Hamleys Racing Academy.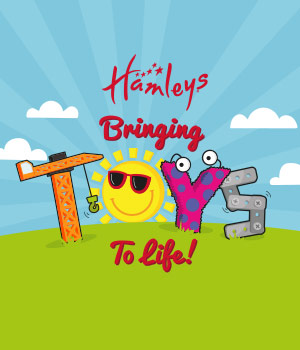 Bringing Toys To Life this Summer!
Date: Summer Holidays!
Time: 12 – 4pm
Where: Hamleys!
This summer holiday why not join in the summer-fun at Hamleys! Join us as we bounce, swing, jump and snap our way around the Finest Toy Shop in the World.
Summer is all about getting outdoors and getting active and we want to make sure your children are ready to go! If you visit Hamleys during the summer holidays we can guarantee to keep your little ones entertained with a host of sun-sational seasonal fun!
Take part in our Active Workshops, try some of our brand new outdoor toys and relax as Hamleys Active Team take control of your child's summer holiday experience! Activities will be taking place in store every day during the summer holidays. To keep up to date on What's On at your local Hamleys Toy Shop LIKE us on Hamleys Manchester Facebook page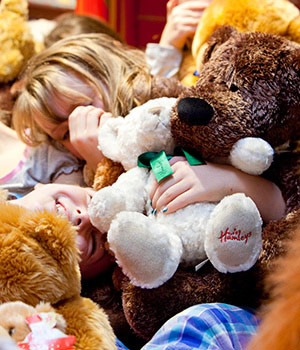 Get Soft Toys at Hamleys!
Date: Every Day!>
Time: All Day!
Where: All around our Toy Shop!
Hamleys have been producing high quality soft toys for over 255 years! This Easter why not treat a loved one or even yourself to some of the cuddliest soft toys in the world.
Did you know that Hamleys sells a teddy bear every two minutes and since its opening in 1760, has sold over 15 million, which if lined up from head to paw, would stretch all the way from London to New York.
And remember at Hamleys some of our teddy bears even come to life! You can meet Hamley and Hattie Bear in store every day!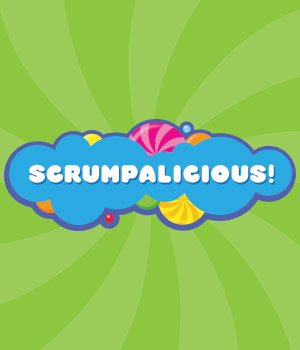 Scrumpalicious Sweets at Hamleys!
Date: Every Day!
Time: All Day!
Where: Scrumpalicious!
All the sweets that you can name,
No sweet shop is quite the same,
Here where everything's delicious,
Come to Hamleys Scrumpalicious!
It's A Wonderlicious World...

Join in the fun and Have a Hamleys Day!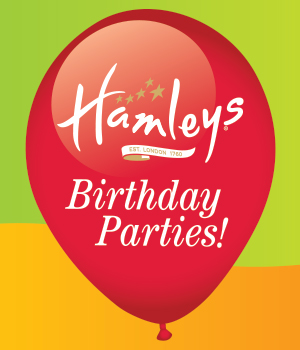 Have your Dream Birthday Party!
Date: Your Birthday!
Time: Every day!
Where: Hamleys Party Room!
Your exclusive Hamleys birthday party can take place at one of our six locations across the UK and Ireland - London, Cardiff, Glasgow, Manchester, Dublin & Lakeside. From the moment you book your birthday party at Hamleys the fun, magic and theatre begins!
Hosted by the Hamleys Entertainers, our special guests will enjoy an action packed time including activities, games & lots of fun. From treasure hunts and arts & crafts to dancing and party games, the birthday child and their friends will get to enjoy a truly magical experience. Each child will even get to take away a gift bag exclusive to Hamleys!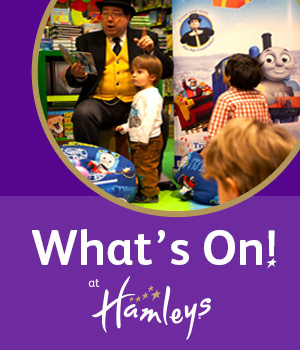 Hamleys on Facebook!
Date: Keep up to date Every Day!
Time: LIKE us today!
Where: Online!
We are always having a great time at the Finest Toy Shop in the World! To make sure you don't miss out on the fun, magic and theatre join us on Facebook by clicking on the link below and LIKE your local page. This means you will never miss out on special events, character visits, special offers, competitions and lots more!
Hamleys - Bringing Toys to Life!