Every day is a magical day at Hamleys
By regularly visiting our Manchester Store page you'll never miss any of the action!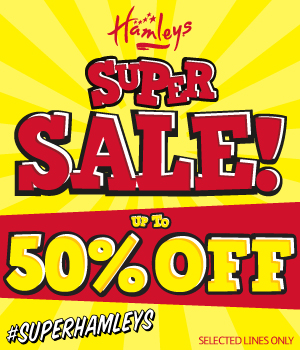 SUPER SALE - UP TO 50% OFF!
Date: From July 3rd 2017
Where: In Store!
Don't miss Hamleys Super Sale!
Enjoy up to 50% off selected toys, games and more in our BIGGEST EVER SUMMER SALE at The Finest Toy Shop in the World! To find out more about our fantastic offers, pop along to your local Hamleys toy shop from Monday 3rd July or visit www.hamleys.com/supersummer.
Keep up to date with our Super Events this summer - search your local toy shop on Facebook for more information.
#superhamleys
*Hamleys Super Sale is in stores for a limited time only and all offers are subject to stock availability
Meet Spider-Man at Hamleys!
Date: Saturday 12th August
Time: 11am - 4pm
Where: Hamleys Lakeside
Peter Parker is still in training to become a fully-fledged Avenger, so he's swinging by Hamleys to get some tips on how to be the best Superhero possible from all his super-Spidey fans in Glasgow/Manchester/Lakeside! Join in the fun and strike a pose next to your local neighbourhood Spider-Man and create some magical memories.
Remember Spider-Man loves it when his fans get dressed up as their favourite Superhero! So dust off your mask and cape, charge up those superpowers and get ready for the one of the most exciting days of the summer!
Appearances will take place throughout the day with breaks in between. The Hamleys Superheroes will ensure that everyone attending on the day is informed when breaks are taking place.
Additional Information: Hamleys customers should expect queues at all free events held in their local Hamleys Toy Shop. Queues will be cut to ensure the event finishes at the time advertised. Hamleys Standard T&C's apply.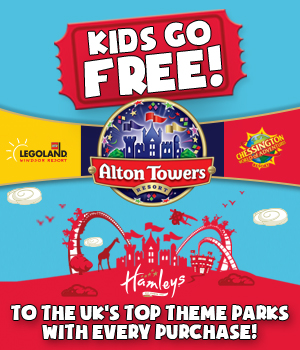 KIDS GO FREE TO THE UK'S TOP THEME PARKS!
Hamleys have partnered with the UK's top theme parks to give every customer a FREE child's ticket to either Alton Towers Resort, Chessington World of Adventure Resort or LEGOLAND Windsor Resort! That's right, you can buy a toy, a teddy bear or even scrumpalicious sweets, it doesn't matter! Any time you make a purchase you will receive a special voucher attached to your till receipt that can be used at any one of these incredible attractions! It's so simple…so why not join in the fun and make sure your KIDS GO FREE!
Plus…KIDS STAY FREE at Alton Towers Resort Hotel with every spend over £50! T&C's apply.
© Merlin Entertainments 2017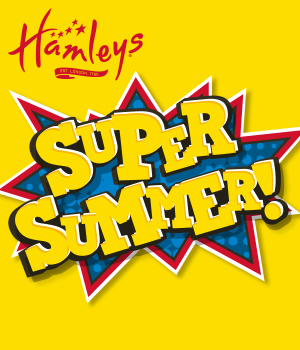 HAMLEYS SUPER SUMMER!
Date: Throughout the School Holidays
Time: 12-4pm
Join us this June, July and August for a summer packed full of action and adventure. The Hamleys Superheroes will be hosting a range of in store Superhero activities.
Put your Superhero skills to the test with our Superhero Training, help the Hamleys Superhero search the store for the Lost Superhero, meet Super Hamley Bear, book your place at one of our Superhero Parties and more!
Plus… Don't forget to check out our Super Offers and grab some goodies before they fly off the shelf. #superhamleys
So what are you waiting for? Come and join in the fun at your local Hamleys Toy Shop. For more information, search your local store on Facebook.
Additional Information: *Activity times and dates may vary throughout the summer. See in store for details. Standard Hamleys T&C's apply.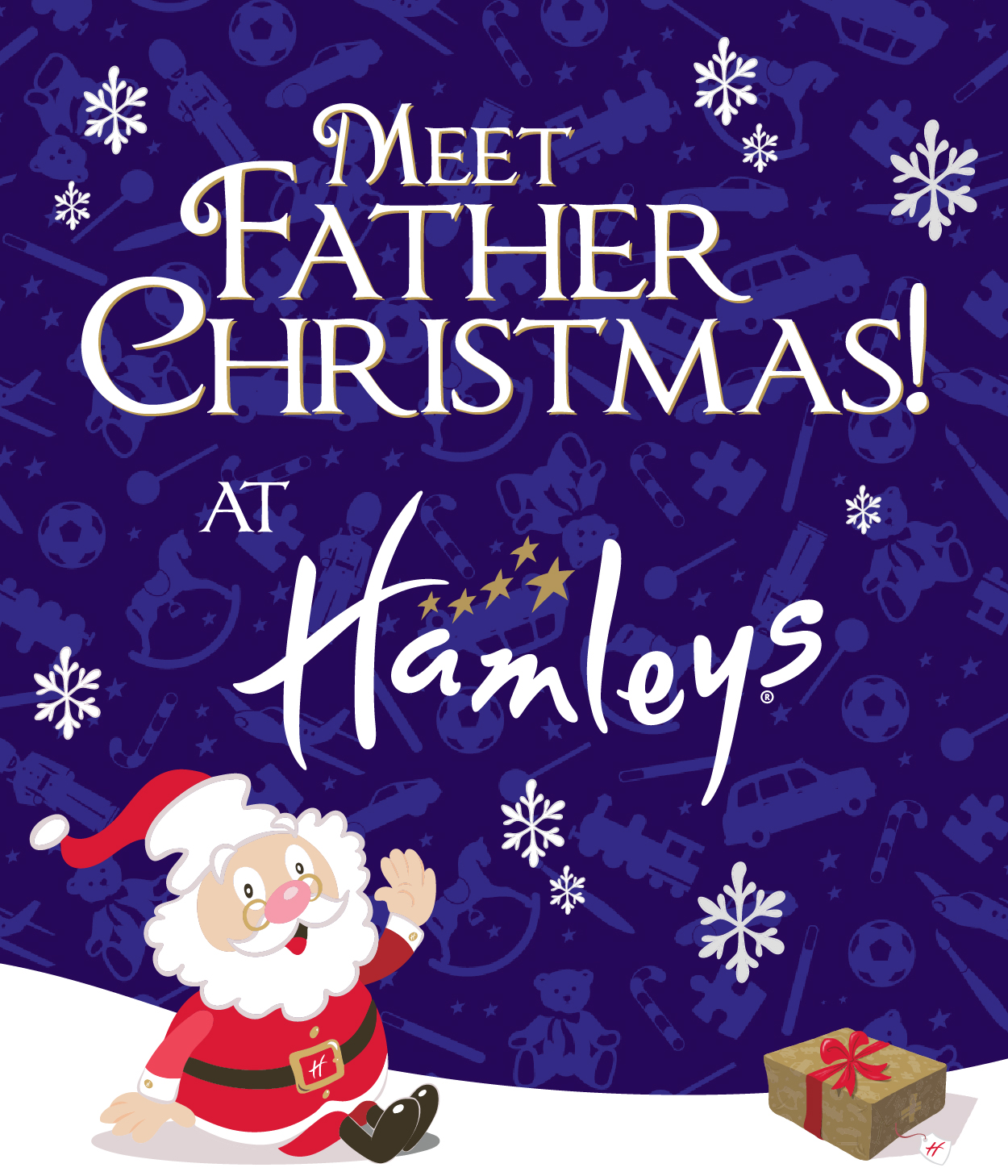 Meet Father Christmas at Hamleys 2017!
Can't wait to Meet Father Christmas at Hamleys this year?? Well, you don't have long to wait too long to secure your place at this magical Christmas experience at the Finest Toy Shop in the World!
We will be announcing our 2017 ticket release date over the coming months BUT those very special customers who sign up to our events newsletter will receive this very important information before anyone else.
Sign up Here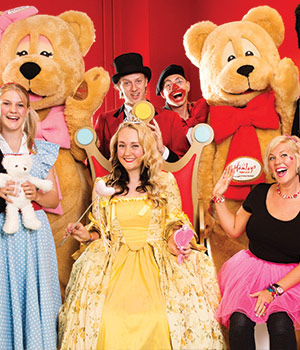 Book your Hamleys Birthday Party Online!
Date: Coming Soon
Where: Hamleys Manchester!
Very soon you will be able to book your little one's Hamleys Birthday Party using our brand new online booking service.
More information will be available soon – keep an eye on your local toy shop's Facebook page or sign up to our newsletter to receive an update first! Sign up here!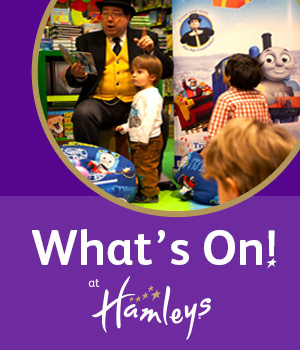 Hamleys on Facebook!
Date: Keep up to date Every Day!
Time: LIKE us today!
Where: Online!
We are always having a great time at the Finest Toy Shop in the World! To make sure you don't miss out on the fun, magic and theatre join us on Facebook by clicking on the link below and LIKE your local page. This means you will never miss out on special events, character visits, special offers, competitions and lots more!
Hamleys - Bringing Toys to Life!