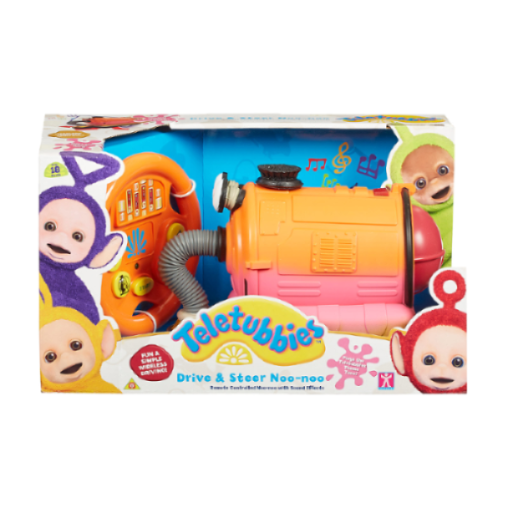 Teletubbies Drive n Steer Noo Noo
With the Teletubbies Drive n Steer Noo Noo you can take control and charge around the Superdome!
This mini Noo-noo is hilarious fun and easy to use for small hands. Start Noo-noo with a press of the button, then its into forward mode and left or right with a tilt of the wheel. It also has a reverse in case you get into a tricky place and a Turbo button for super-fast advanced drivers! Press other buttons on the wheel and hear music and fun sound effects!
As well as being lots of fun, the Drive and Steers interactive features help teach cause and effect and develops hand/eye co-ordination. It also promotes directional and spatial awareness.
The Teletubbies Drive n Steer Noo Noo is suitable for children aged 18 months and over.
Requires 4 x AAA & 4 x AA batteries (not included).
18 YEARS
18 mths +
19 CM
17 CM
34 CM
Read More