Every day is a magical day at Hamleys
By regularly visiting our Marina Mall Store page you'll never miss any of the action!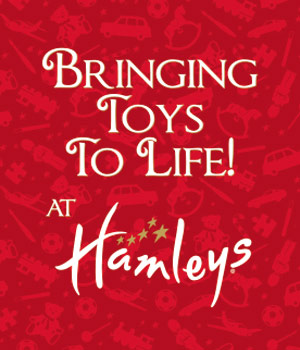 Bringing Toys to Life!
Date: Every Day!
Time: Every minute of every day!
Where: In our Toy Shop!
At Hamleys Dubai Mall we are Bringing Toys to Life!
Come in and meet our team as they demonstrate some of our incredible Hamleys Toys!
Watch them as they wiz around our shop on Street Gliders, fly RC Helicopters over your head, bring arts and crafts to life with Hamleys Magic Pens and Rainbow drawing boards and perform amazing magic in front of your eyes!