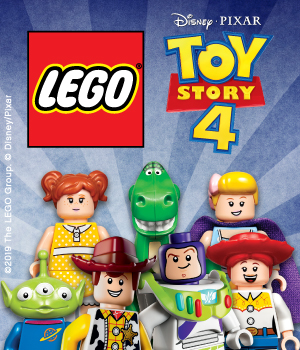 LEGO Toy Story 4 Minifigure Hunt!
Date: 24 May – 2 June
Time: All Day
Location: Hamleys intu Lakeside
HELP! Your favourite Toy Story 4 LEGO minifigures are lost in our store and we need your help finding them!
Join us to find the famous Toy Story 4 characters hidden throughout the store. Come in, collect your activity sheet and pencil from a Hamleys helper and start the hunt.
Once you've found them all, hand in your completed sheet to receive a FREE Toy Story 4 Poster and Sticker as a reward for all your hard work!