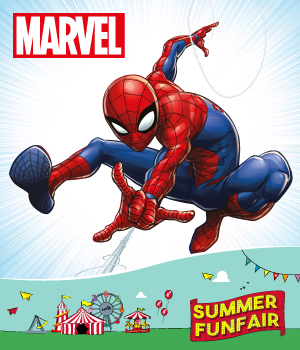 Meet Spider Man
Date: Saturday 27 July
Time: 10:00, 11:00, 12:00, 13:30, 14:30, 15:30
Location: Hamleys Lakeside
Avengers fans Assemble at Hamleys this Summer!
Everyone's favourite webslinger is swinging into Hamleys to meet you all. Remember the Avengers love it when their fans get dressed up as their favourite Superhero. So, dust off your mask and cape, charge up those superpowers and get ready for an exciting Summer Funfair at Hamleys!
Snap a pic with Spider-Man and post your photos on Instagram with #Hamleys
Hamleys Lucky Dip
Date: Every Day
Time: All Day
Location: Hamleys Lakeside
Roll up! Roll up! There's LOADS of chances for you to WIN amazing prizes this Summer when you visit us in store, and the easiest part? All you have do is take part to win a prize.
Place your hand inside Hamleys Lucky Dip box to choose a ball for your chance to WIN WIN WIN! Different colours win different prizes ranging from stickers to arts and crafts or even an exclusive LEGO Minifigure, Fingerling or Toy Story 4 figures.
So what are you waiting for?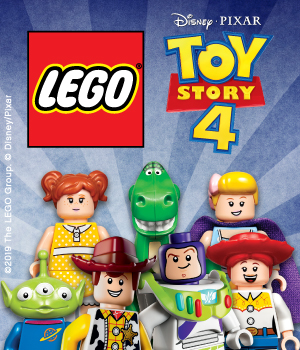 LEGO Toy Story 4 Minifigure Hunt
Date: 1 – 30 June
Time: All Day
Location: Hamleys Lakeside
HELP! Your favourite Toy Story 4 LEGO minifigures are lost in our store and we need your help finding them!
Join us to find the famous Toy Story 4 characters hidden throughout the store. Come in, collect your activity sheet and pencil from a Hamleys helper and start the hunt.
Once you've found them all, hand in your completed sheet to receive a FREE Toy Story 4 Poster and Sticker as a reward for all your hard work!