Everyone's favourite multi-coloured brick comes in more sets than ever before and we've got all the LEGO toys you could dream of!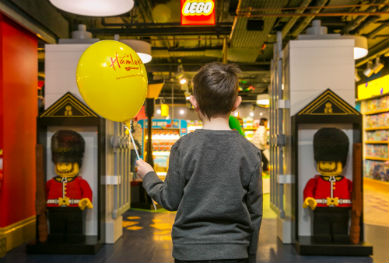 To celebrate the 60th anniversary of the iconic LEGO brick, Hamleys and LEGO have built a brand new hangout for families and children on the 5th floor of our Regent Street store.
Children are free to explore, build, create and get hands on while surrounded by an extravaganza of building brick bustle!
The construction toy of all construction toys, nothing – and we mean NOTHING compares to the sense of pride and achievement that comes from admiring your latest build. LEGO Star Wars, LEGO Technic, LEGO Architecture and all their favourite mini-figure characters... all here in the Hamleys LEGO shop!