Every day is a magical day at Hamleys
By regularly visiting our Akasya Acıbadem AVM Store page you'll never miss any of the action!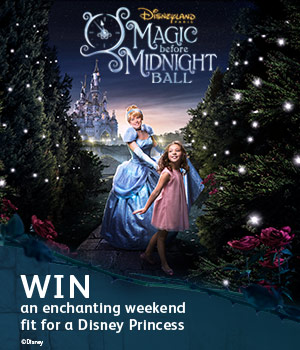 Win a Weekend fit for a Disney Princess with Hamleys!
You and your family have the exclusive chance to take part in a most magical experience at Disneyland Paris – the Magic Before Midnight Ball!
Pick out your best mouse-made dress and climb aboard your pumpkin carriage because with a Bibbidi-Bobbidi-Boo you'll be truly transformed – ready for the Magic Before Midnight Ball. Gliding in on glass slippers, little princesses live out their very own Cinderella story. It's the jewel in the crown of a unique weekend only Disney could ever create, complete with a lavish royal banquet with Cinderella, Prince Charming, Suzy and Perla. Gathered in this fairy tale setting, you'll revel in an evening of exclusive entertainment and photo opportunities. But keep an eye on the clock, because midnight changes everything. Exclusively at Disneyland® Paris on 25 – 27th September 2015!
Prize: 1 x Disneyland Paris holiday for up to 4 people (2 adults and 2 children aged 3 – 11) between 25 – 27 September 2015 as outlined in the T&C's.
Disney•Pixar's Inside Out at Hamleys!
Date: 25th July 2015
Time: 10am - 5pm
Where: Hamleys Regent Street!
To celebrate the release of Disney•Pixar's Inside Out, Hamleys are giving you the chance to go on an extraordinary journey at your local toy shop! Step into emotions headquarters deep inside Riley's mind and have your photo taken with your favourite emotion, Joy, Fear, Anger, Disgust or Sadness. The Disney•Pixar's Inside Out green screen will be open all day for you to come and join the fun and you even get to take away your photograph for FREE! Once you have enjoyed your journey into Riley's imagination why not visit the Party Room for our badge making workshop. You can join the Hamleys Experience team and make your very own emotion badge to take home for FREE!
Enjoy a full day of fun, activities and giveaways at your local Hamleys Toy Shop with Disney•Pixar's Inside Out! Disney•Pixar's Inside Out IN CINEMAS JULY 24th!
From an adventurous balloon ride above the clouds to a monster-filled metropolis, Academy Award®-winning director Pete Docter ("Monsters, Inc.," "Up") has taken audiences to unique and imaginative places. In Disney Pixar's original movie "Inside Out," he will take us to the most extraordinary location of all—inside the mind
Growing up can be a bumpy road, and it's no exception for Riley, who is uprooted from her Midwest life when her father starts a new job in San Francisco. Like all of us, Riley is guided by her emotions – Joy (Amy Poehler), Fear (Bill Hader), Anger (Lewis Black), Disgust (Mindy Kaling) and Sadness (Phyllis Smith). The emotions live in Headquarters, the control centre inside Riley's mind, where they help advise her through everyday life. As Riley and her emotions struggle to adjust to a new life in San Francisco, turmoil ensues in Headquarters. Although Joy, Riley's main and most important emotion, tries to keep things positive, the emotions conflict on how best to navigate a new city, house and school.
Additional Information: Hamleys customers should expect queues at all free events held in their local Hamleys Toy Shop. Queues will be cut to ensure the event finishes at the time advertised. Hamleys Standard T&C's apply.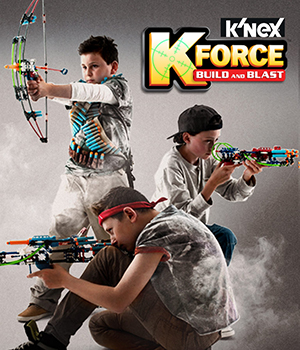 K'NEX K-FORCE at Hamleys!
Date: 27th July – 2nd August
Time: 12pm - 4pm
Where: Hamleys Regent Street!
Hamleys have teamed up with K'NEX to give you the chance to become part of the ultimate K-FORCE squad and win lots of toys!
Come along to your local Hamleys toy shop to take on the K-FORCE challenge and see how many of the moving targets you can hit in one minute. You will be given your own K-FORCE Blaster and receive target training from the Hamleys experience team before you take on the ultimate challenge.
The highest scoring entrants across the week will make up the K-FORCE squad and WIN the entire range of buildable, customisable blasters. If you don't want to take on the challenge but still love K'NEX, you can still join in the fun with some target practice.
Don't forget to check out the brand new K-FORCE toy range when you visit.
K-FORCE is the only range of blasters you can build once then build again and again. The whole range is compatible with other K'NEX parts so the possibilities are endless! As well as blasters, with multi and combo builds, the range also includes buildable targets and foam dart packs.
Additional Information: Hamleys customers should expect queues at all free events held in their local Hamleys Toy Shop. Queues will be cut to ensure the event finishes at the time advertised. K'NEX competition opens 12pm on 27th July 2015 and closes at 4pm 2nd August 2015, winners will be selected and contacted by 10th August. Hamleys Standard T&C's apply, K'NEX T&C's apply.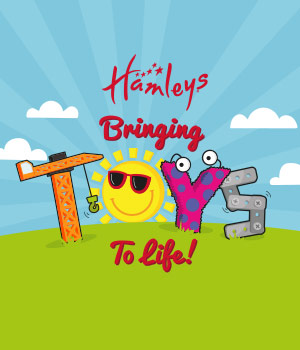 Bringing Toys To Life this Summer!
Date: Summer Holidays!
Time: 12 – 4pm
Where: Hamleys!
This summer holiday why not join in the summer-fun at Hamleys! Join us as we bounce, swing, jump and snap our way around the Finest Toy Shop in the World.
Summer is all about getting outdoors and getting active and we want to make sure your children are ready to go! If you visit Hamleys during the summer holidays we can guarantee to keep your little ones entertained with a host of sun-sational seasonal fun!
Take part in our Active Workshops, try some of our brand new outdoor toys and relax as Hamleys Active Team take control of your child's summer holiday experience! Activities will be taking place in store every day during the summer holidays. To keep up to date on What's On at your local Hamleys Toy Shop LIKE us on Hamleys Regent Street Facebook page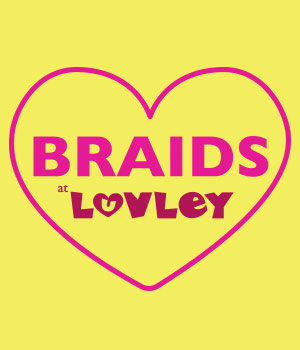 Braids at Luvley!
Date: Every Day
Time: 12 – 4pm
Where: Luvley Boutique
Our brand new Luvley Braid Boutique is in store NOW! Braid your hair like Princess Elsa, try our fishtail braids, butterflies and even love hearts.We have braid-a-licious hair accessories and why not top it all off with a sprinkle of glitter or a splash of colour. There is something for everyone at The Luvley Braid Boutique.
Come in and get Luvley-fied.
The Luvley Boutique is open EVERY DAY from store 12-4pm.
If you would like to book an appointment at the Luvley Boutique just ask to speak to one of the Luvley Girls in-store.
Have a Luvley Day at Hamleys!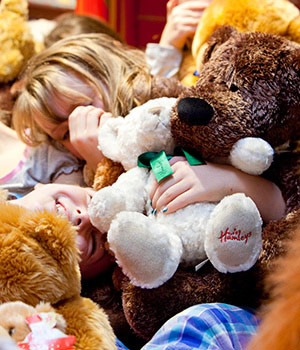 Get Soft Toys at Hamleys!
Date: Every Day!
Time: All Day!
Where: All around our Toy Shop!
Hamleys have been producing high quality soft toys for over 255 years! This Easter why not treat a loved one or even yourself to some of the cuddliest soft toys in the world.
Did you know that Hamleys sells a teddy bear every two minutes and since its opening in 1760, has sold over 15 million, which if lined up from head to paw, would stretch all the way from London to New York.
And remember at Hamleys some of our teddy bears even come to life! You can meet Hamley and Hattie Bear in store every day!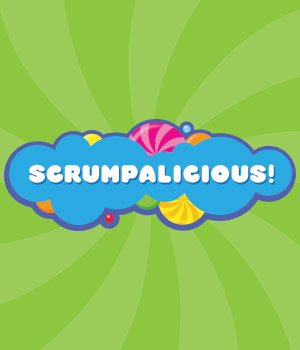 Scrumpalicious Sweets at Hamleys!
Date: Every Day!
Time: All Day!
Where: Scrumpalicious!
All the sweets that you can name,
No sweet shop is quite the same,
Here where everything's delicious,
Come to Hamleys Scrumpalicious!
It's A Wonderlicious World...

Join in the fun and Have a Hamleys Day!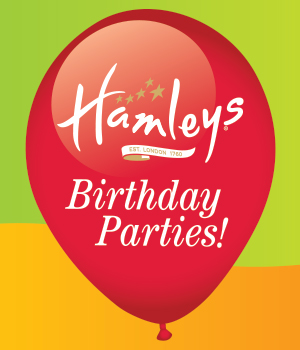 Have your Dream Birthday Party!
Date: Your Birthday!
Time: Every day!
Where: Hamleys Party Room!
Your exclusive Hamleys birthday party can take place at one of our six locations across the UK and Ireland - London, Cardiff, Glasgow, Manchester, Dublin & Lakeside. From the moment you book your birthday party at Hamleys the fun, magic and theatre begins!
Hosted by the Hamleys Entertainers, our special guests will enjoy an action packed time including activities, games & lots of fun. From treasure hunts and arts & crafts to dancing and party games, the birthday child and their friends will get to enjoy a truly magical experience. Each child will even get to take away a gift bag exclusive to Hamleys! Head over to our Birthday Party page for more detailed information.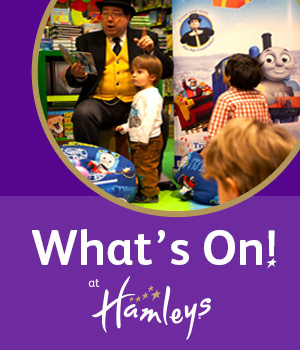 Hamleys on Facebook!
Date: Keep up to date Every Day!
Time: LIKE us today!
Where: Online!
We are always having a great time at the Finest Toy Shop in the World! To make sure you don't miss out on the fun, magic and theatre join us on Facebook by clicking on the link below and LIKE your local page. This means you will never miss out on special events, character visits, special offers, competitions and lots more!
Hamleys - Bringing Toys to Life!