Every day is a magical day at Hamleys
By regularly visiting our Cardiff Store page you'll never miss any of the action!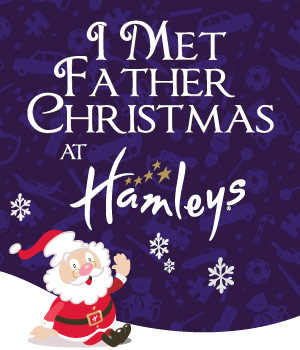 Meet Father Christmas at Hamleys!
Date: 28th November–24th December
Time: 10am-7pm
Where: Hamleys Party Room!
Join Father Christmas and his lovable elves at The Finest Toy Shop in the World! for fun, magic and theatre at this very special time of year. I Met Father Christmas at Hamleys! is an extra special experience where children will enjoy up to 1 hour with Father Christmas, take part in seasonal activities, enjoy delicious snacks and receive a special gift bag from Father Christmas to take home.
Each session is 1 hour long.
Breakfast: 10am-11am (21st–24th December only)
Brunch: 12pm–1pm (Sat & Sun, 28th November–13th December & Mon–Thurs 21st–24th December)
Lunch: 2-3pm (Weekends and Mon–Thurs, 21st–24th December) 4pm-5pm (Weekdays)
Tea: 4pm–5pm (weekends 12th–20th December & Mon–Thurs 21st–24th December) & 6pm–7pm (weekdays 14th–18th December)
During this group session each little guest will hear magical stories of Christmas, sing festive songs, enjoy Christmas games, write their own Christmas wish list and enjoy special time with Father Christmas himself all surrounded by the finest toys in the world!
Get Luvley-fied!
Date: Everyday!
Time: 12pm–4pm
Where: Luvley Boutique
Come in and get Luvley-fied at The Luvley Boutique at Hamleys! Get your nails painted at the nail-tastic nail bar with our brand new chick-tastic nail design! Have your first nail designed completely FREE and then get the full set for only £5!
You can also check out our amazing glitter-tastic glitter tattoos and much more! With an incredible selection of funky nail designs, there is something for everyone! The Luvley Boutique is open Every Day from store 12pm-4pm.
If you would like to book an appointment at the Luvley Boutique just ask to speak to one of the Luvley Girls in-store. Have a Luvley Day at Hamleys!!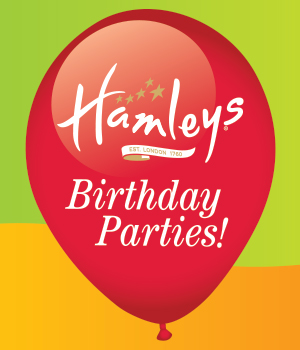 Have your Dream Birthday Party!
Date: Your Birthday!
Time: Every day!
Where: Hamleys Party Room!
Your exclusive Hamleys birthday party can take place at one of our six locations across the UK and Ireland - London, Cardiff, Glasgow, Manchester, Dublin & Lakeside. From the moment you book your birthday party at Hamleys the fun, magic and theatre begins!
Hosted by the Hamleys Entertainers, our special guests will enjoy an action packed time including activities, games & lots of fun. From treasure hunts and arts & crafts to dancing and party games, the birthday child and their friends will get to enjoy a truly magical experience. Each child will even get to take away a gift bag exclusive to Hamleys!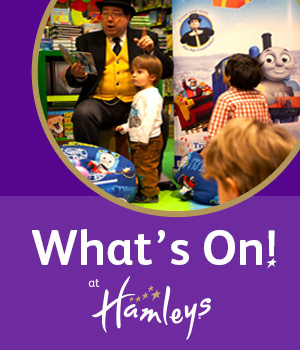 Hamleys on Facebook!
Date: Keep up to date Every Day!
Time: LIKE us today!
Where: Online!
We are always having a great time at the Finest Toy Shop in the World! To make sure you don't miss out on the fun, magic and theatre join us on Facebook by clicking on the link below and LIKE your local page. This means you will never miss out on special events, character visits, special offers, competitions and lots more!
Hamleys - Bringing Toys to Life!