Every day is a magical day at Hamleys
By regularly visiting our Cardiff Store page you'll never miss any of the action!

GET CREATIVE at Hamleys!
Date: Every weekend in February!
Time: 12pm – 4pm
Where: In store!
This February join Hamleys Experience Team and Get Creative as you draw, colour, stick and paint your way around Hamleys!
Write secret messages to your friends with Hamleys Colour Magic Pens, create amazing masterpieces with the Hamleys Rainbow Painter or make and create your very own stickerz with the cool Hamleys Sticker Scratcherz!
Come in and enjoy our free demonstrations with our toy experts as they show you how much fun you can have with Arts and Crafts! You can even try them out for yourselves!
It's time to Get Creative with Hamleys!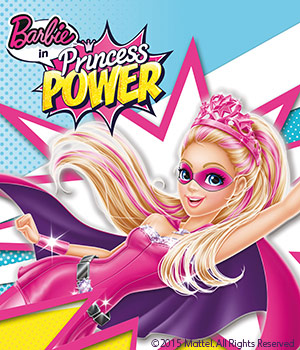 Barbie Princess Power Movie Screening!
Date: Friday 20th February
Time: 12pm and 2pm
Where: In Store!
Hamleys are celebrating the release of Barbie's new movie, Barbie™ in Princess Power this February half term! Come and watch an exclusive screenings of Barbie™ in Princess Power!
Hamleys will also be giving out 25% discount vouchers to spend on selected Barbie™ products at Hamleys Cardiff! The first 20 customers to redeem their voucher at the Hamleys store will receive an extra special Barbie™ gift bag!
"In Barbie™ in Princess Power movie, Barbie stars as Kara™, a modern-day princess who is kissed by a magical butterfly and discovers she has special powers. Will she join forces with her "super" friends and rid the kingdom of its enemy? The film will be released February 16th on DVD and digital download."
Places to see the new Barbie movie, simply send us a message on the Hamleys Cardiff Facebook page and let us know your name and how many people are coming along!
Don't miss out on this amazing FREE event at Hamleys Cardiff this February half term!
©2014 Mattel. All Rights Reserved.
*Additional information: Barbie™ film screenings have a limited capacity and will work on a first come first serve basis. Discount vouchers may only be used at Hamleys Cardiff on the day of the event and cannot be used in conjunction with any other offer. Standard Hamleys T&C's apply.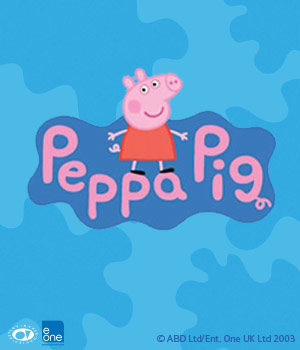 Peppa Pig Treasure Hunt!
Date: Tuesday 17th February & Thursday 19th February!
Time: 12 – 4pm
Where: In store!
To celebrate the release of Peppa Pig The Golden Boots, in cinemas from 14th February 2015, we have teamed up with Peppa Pig for a fun-filled Treasure Hunt!
Everyone that takes part in this extra-special activity will receive a personalized Golden Boots Certificate!
There will also be Peppa Pig themed story time at 1pm & 3pm
Join in the fun this February half term as Hamleys Bring Toys to Life!
Peppa Pig © Astley Baker Davies/Entertainment One UK Limited 2003.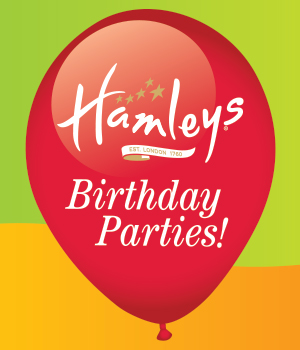 Have your Dream Birthday Party!
Date: Your Birthday!
Time: Every day!
Where: Hamleys Party Room!
Your exclusive Hamleys birthday party can take place at one of our five locations across the UK and Ireland - London, Cardiff, Glasgow, Manchester & Dublin. From the moment you book your birthday party at Hamleys the fun, magic and theatre begins!
Hosted by the Hamleys Entertainers, our special guests will enjoy an action packed time including activities, games & lots of fun. From treasure hunts and arts & crafts to dancing and party games, the birthday child and their friends will get to enjoy a truly magical experience. Each child will even get to take away a gift bag exclusive to Hamleys!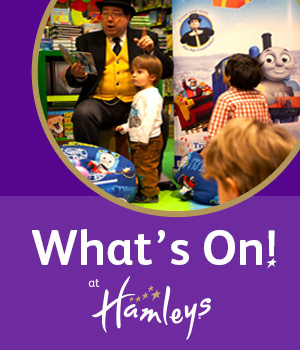 Hamleys on Facebook!
Date: Keep up to date Every Day!
Time: LIKE us today!
Where: Online!
We are always having a great time at the Finest Toy Shop in the World! To make sure you don't miss out on the fun, magic and theatre join us on Facebook by clicking on the link below and LIKE your local page. This means you will never miss out on special events, character visits, special offers, competitions and lots more!
Hamleys - Bringing Toys to Life!