Every day is a magical day at Hamleys
By regularly visiting our Cardiff Store page you'll never miss any of the action!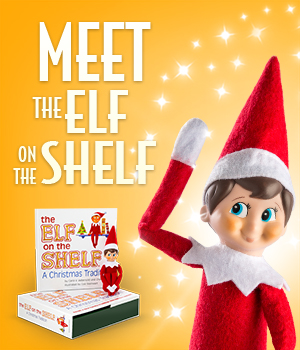 Meet The Elf on the Shelf
Date: 24 and 25 November
Time: 12am – 4pm
Come meet Santa's official Scout Elf at Hamleys toy store, an official The Elf on the Shelf® adoption centre.
Celebrate the festive season and this much-loved Christmas tradition, with a fun-filled day, which all the family will love. After meeting The Elf on the Shelf® mascot, enjoy storytelling, colouring, games and capture memorable family selfies with the Scout Elf. What's more, the first 50 customers who adopt The Elf on the Shelf®: A Christmas Tradition boxset will receive the holiday classic DVD An Elf's Story.
Additional Information: The Elf on the Shelf®: A Christmas Tradition tells the story of the only elves who visit families and report back to Santa to help him manage his nice list. The boxset includes an enchanting children's storybook, keepsake box and Scout Elf.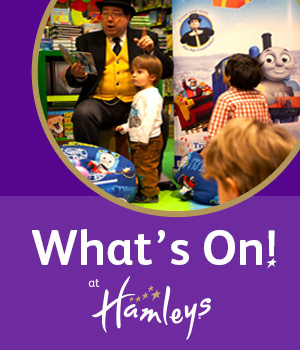 Hamleys on Facebook!
Date: Keep up to date Every Day!
Time: LIKE us today!
Where: Online!
We are always having a great time at the Finest Toy Shop in the World! To make sure you don't miss out on the fun, magic and theatre join us on Facebook by clicking on the link below and LIKE your local page. This means you will never miss out on special events, character visits, special offers, competitions and lots more!
Hamleys - Bringing Toys to Life!