Every day is a magical day at Hamleys
By regularly visiting our Dublin Store page you'll never miss any of the action!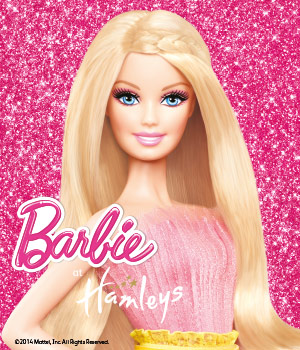 Say 'Hello' to Barbie!
Date: Saturday 30th August 2014
Time: 11.00am - 5.00pm
Where: Party Room
It's every Barbie fans' dream to meet their favourite doll in real life! Hamleys are giving you the opportunity of a lifetime to do just that! Come and meet Barbie right here at The Finest Toy Shop in the World!
Barbie will be available for photographs in the Hamleys Party Room, so come along and have your photo taken with Barbie. Not only that but we are also giving you a once in a lifetime chance to have an exclusive Brunch with Barbie in our Party Room! Visit our Competitions page to find out how you can join in the fun!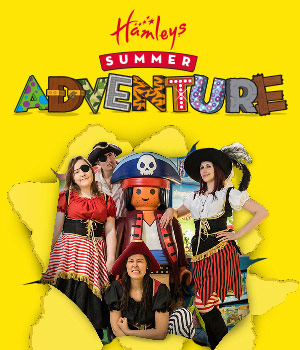 Have a Hamleys Summer Adventure!
Date: July & August 2014
Time:
Where:
Your adventure awaits you this summer as Hamleys Dublin invites all young explorers out there to Imagine, Explore, Create and Discover wonders at The Finest Toy Shop in The World. From Pirate School & Princess Academy to Safari Sessions and Superhero School, each week you'll be taken on a Summer Adventure at Hamleys Dublin. Free activity is taking place each week throughout the Summer in store from Monday to Thursday 12-4pm with our paid parties taking place Friday to Sunday from 11-1pm and 2-4pm!
Book your Hamleys Adventure HERE.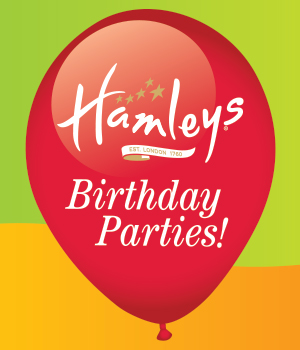 Have a Hamleys Birthday Party!
Date: Your Birthday!
Time: Party Time!
Where: Hamleys Party Room!
This year why not treat your little one to their dream Party at the The Finest Toy Shop in the World!
Choose from a range of Party themes including Pirate and Princess, Super Heroes, Teddy bears Picnic and much more. The fun, magic and theatre begins as soon as you walk through our doors as you are joined by the Hamleys Entertainment Team for a fun filled Party!
For more information on each of the different parties and how to book Click here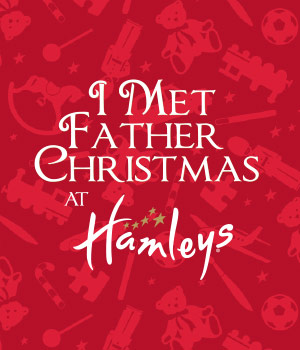 Meet Father Christmas at Hamleys!
Date: TBC
Time: TBC
Where: Saturday 29th November - Wednesday 24th December 2014
Join in the Christmas magic at Hamleys, Dublin this Christmas by having Breakfast, Brunch, Lunch, or Tea with Father Christmas!
This exclusive event allows your child to have an interactive Christmas experience. Hamleys team of loveable helper Elves will be on hand to ensure your child has as much Christmas fun as possible! With scrumptious food, entertainment, arts and crafts, story time, music, singing, dancing and much more this is an occasion to cherish with your little one. Join us for an hour of Christmas magic as we create memories that will last a lifetime! Places available from September 2014.