Every day is a magical day at Hamleys
By regularly visiting our Glasgow Store page you'll never miss any of the action!
Hamleys Summer Adventure Party!
Date: Various
Time: 11:30am - 5.00pm
Where: Hamleys Party Room!
You can now enjoy an exclusive party as part of the Hamleys Summer Adventure!
Join the Hamleys Adventurers as they turn the music up and create a fun filled party with mini competitions and activities. It will be an hour full of fun games, disco and karaoke, nail painting and glitter tattoos, cookies from Millies and scrummy sweets!
Everyone will meet at the Party Room where the fun will begin! Before the children leave they will receive a Hamleys Adventure passport, balloons, stickers and adventure certificate. Download our PDF HERE for full information of this event and our terms and conditions.
Let the Adventure begin at the Finest Toy Shop in the World! Dates available: Saturday 19th July, Saturday 26th July, Friday 8th August. BOOK NOW!
Steffi performs LIVE at Hamleys!
Date: 27th - 28th September 2014
Time: 12.00pm – 5.00pm
Where:
To celebrate the release of Steffi's new hit single 'Real Good Time', we have an extra special LIVE performance at Hamleys! Not only that but you will also have a chance to meet Steffi, get an autograph and have your photograph taken her!
Steffi will be performing and meeting fans on the Hamley Stage area, out by the St Enoch Centre food court on Saturday at the following times: 2pm – 2.45pm. 3pm – 3.45pm and 4pm – 5pm. And then again on Sunday at: 11am – 11:45am. 12pm – 12:45pm and 1pm – 2pm.
It gets even better for Steffi fans as all Steffi dolls will have a discount of 50% off for the entire weekend! Make sure you come along and take advantage of this incredible offer! You can also Win a place at Steffi's Dream Sleepover at your Hamleys Toy Shop. For further information and to find out how to join us for this once in a life time experience visit the Hamleys Competitions page.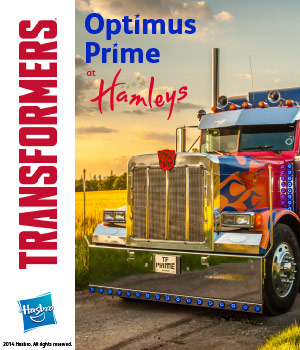 Optimus Prime Truck & Character visit!
Date: Saturday 25th October 2014
Time: 11.00am – 4.00pm
Where: St Enoch Centre and Hamleys Stage
Optimus Prime is on tour this year and Hamleys are giving you chance to see everyone's favourite Autobot at the finest toy shop in the world! If you are a Transformers fan there is nothing better than seeing Optimus Prime, the leader of the Autobots, come to life with a full-scale replica truck. The truck will be situated just outside St Enoch Centre. Full details to follow soon.
When you come inside to Hamleys you will get to meet Optimus Prime Transformed! Have a photograph with taken with your favourite Transformer in the Hamleys stage area!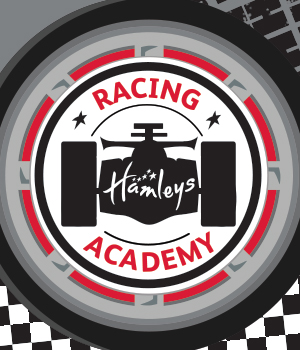 The Hamleys Racing Academy!
Date: All Year Round
Time: 12pm – 4pm
Where: Around the Hamleys Toy Shop
Come and join the Hamleys Racing Mechanics in a host of FREE activities throughout the year, where you can try your hand at racing some of the fastest remote control cars around! Take part in the Hamleys Grand Prix, Beat the Best and the Hamleys Wall Racer time trial and more!
So fuel your cars, test your oil levels and start your engines and put the pedal to the metal as you become part of the Hamleys Racing Academy.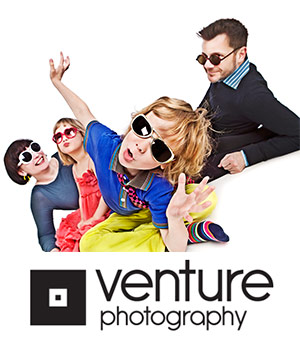 Hamleys Snaps - Venture Photography!
Date: Various
Time: 12pm – 4pm
Where: Hamleys Escalator Entrance
Venture Photography are joining Hamleys on a Summer Adventure to offer a free mini photo shoot for your child. They will be in store during the Hamleys Character visits and special events where we will be offering a professional shoot with the Characters. These shoots are free of charge although a small donation to the relevant charity would be welcome. Children under 16 will require a parental/model consent form to be signed and must be accompanied by an adult. Pictures will be uploaded to the Hamleys & Venture Facebook sites where you will be able to print off your picture at no cost.
Hamleys Snaps will take place every Thursday, Friday, Saturday and Sunday throughout the summer.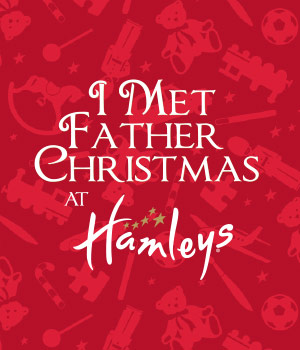 Meet Father Christmas at Hamleys!
Date: Saturday 29th – Wednesday 24th December 2014
Time: TBC
Where: Hamleys Party Room
Join in the Christmas magic at Hamleys, Glasgow this Christmas by having Breakfast, Brunch, Lunch, or Tea with Father Christmas!
This exclusive event allows your child to have an interactive Christmas experience. Hamleys team of loveable helper Elves will be on hand to ensure your child has as much Christmas fun as possible! With scrumptious food, entertainment, arts and crafts, cookie decorating, music, singing, dancing and much more this is an occasion to cherish with your little one. Join us for an hour of Christmas magic as we create memories that will last a lifetime! Places available from September 2014.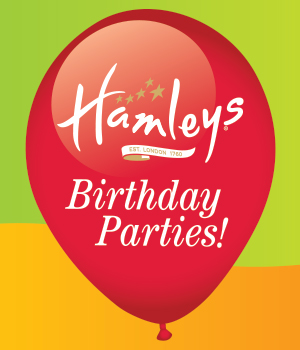 Have a Hamleys Birthday Party!
Date: Your Birthday!
Time: Party Time!
Where: Hamleys Party Room!
This year why not treat your little one to their dream Party at the The Finest Toy Shop in the World!
Choose from a range of Party themes including Pirate and Princess, Super Heroes, Teddy bears Picnic and much more. The fun, magic and theatre begins as soon as you walk through our doors as you are joined by the Hamleys Entertainment Team for a fun filled Party!
For more information on each of the different parties and how to book Click here