Every day is a magical day at Hamleys
By regularly visiting our Regent Street Store page you'll never miss any of the action!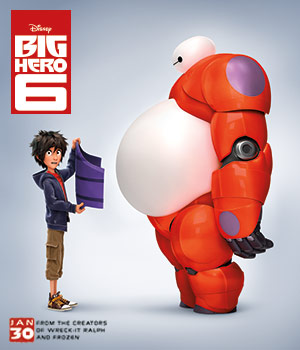 Big Hero 6 at Hamleys!
Date: February Half Term!
Time: TBC!
Where: In store!
We have teamed up with our friends at Walt Disney Animation Studios to bring Big Hero 6 to life at Hamleys! Join us on Facebook (link to store page) to find out more over the coming weeks!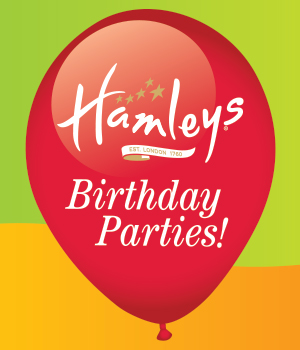 Have your Dream Birthday Party!
Date: Your Birthday!
Time: Every day!
Where: Hamleys Party Room!
Your exclusive Hamleys birthday party can take place at one of our five locations across the UK and Ireland - London, Cardiff, Glasgow, Manchester & Dublin. From the moment you book your birthday party at Hamleys the fun, magic and theatre begins!
Hosted by the Hamleys Entertainers, our special guests will enjoy an action packed time including activities, games & lots of fun. From treasure hunts and arts & crafts to dancing and party games, the birthday child and their friends will get to enjoy a truly magical experience. Each child will even get to take away a gift bag exclusive to Hamleys!
Book your Hamleys Birthday Party in January and receive an amazing 10% OFF. All you have to do is mention our hashtag - #dreamparty!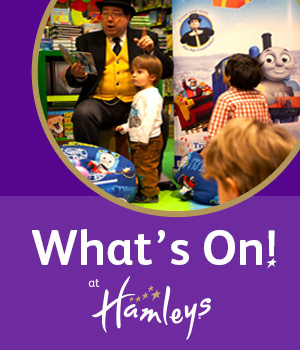 Hamleys on Facebook!
Date: Keep up to date Every Day!
Time: LIKE us today!
Where: Online!
We are always having a great time at the Finest Toy Shop in the World! To make sure you don't miss out on the fun, magic and theatre join us on Facebook by clicking on the link below and LIKE your local page. This means you will never miss out on special events, character visits, special offers, competitions and lots more!
Hamleys - Bringing Toys to Life!