Every day is a magical day at Hamleys
By regularly visiting our Regent Street Store page you'll never miss any of the action!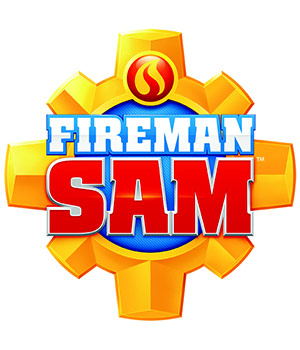 Fireman Sam at Hamleys!
Date: Friday 31st October 2014
Time: 12.00pm-4.00pm
Where:Ground Floor
Fireman Sam is coming to meet all of his fans at Hamleys Regent Street! Make sure you come down and say Hi.
Meet Little Miss Hug and Hello Kitty!
Date: Saturday 1st November 2014
Time: 12.00pm-4.00pm
Where:Second Floor
Little Miss Hug & Hello Kitty are best friends! They have matching red bows and do everything together.
Join our Entertainment Team for FREE HUGS with Little Miss Hug & Hello Kitty as two of your favourite characters visit to meet all of their fans in Hamleys Regent Street . Come & join us for extra special Hugs, arts & crafts and more!
Do you have a best friend too? Bring them along!
In preparation for Little Miss Hug & Hello Kitty's arrival we would like you to send us your pictures Hugging your favourite toy, person or pet! Send them to us via Facebook or Twitter. Remember to use the hashtag - #hugfromhamleys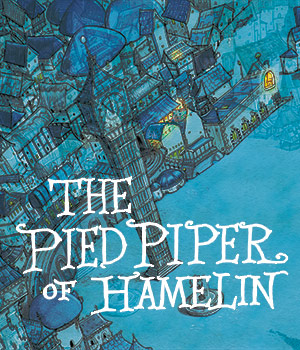 Russell Brand Trickster Tales
Date: Saturday 8th November
Time: 2pm-5pm
Where: Basement
Russell Brand and Chris Riddell will be signing his children's book, The Pied Piper of Hamelin at Hamleys London on 8th November.
The Pied Piper is the first in Russell Brand's Trickster Tales series, which tells the classic children's fable in his inimitable style, with illustrations from Costa Award winner Chris Riddell. You'll be enchanted and revolted in equal measure by the host of characters you meet along the way: the anarchic rats, the arrogant townspeople, sharp-eyed Sam and of course the Pied Piper himself.
The first 100 ticket buyers will get the chance to attend a reading by Russell Brand and live drawing by Chris Riddell.
All other ticket holders will have the chance to meet Russell and Chris and get their book signed.
*A copy of the book is required to attend the signing. Russell and Chris will sign only The Trickester's Tale, to a maximum of 3 copies per person. Unposed photographs and name dedications only. Places are free but limited, with advance booking. If you don't have a ticket you will be unable to meet Russell Brand and Chris Riddell.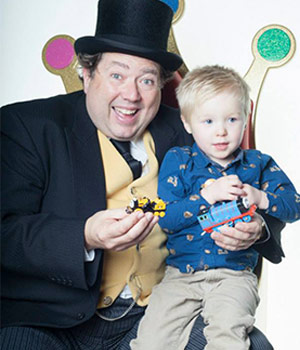 Meet The Fat Controller!
Date: Saturday 15th November 2014
Time: 12.00pm-4.00pm
Where: First Floor
The Fat Controller from Thomas and Friends is coming to meet all of his fans at Hamleys Regent Street! This event is completely FREE! Join this iconic character for a meet and greet and storytelling! Make sure you don't miss out!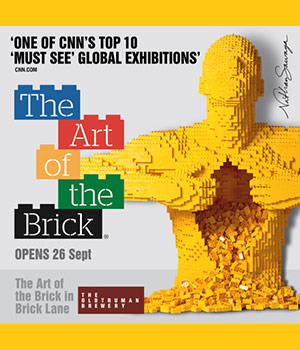 The Art Of The Brick!
The Art of the Brick are offering Hamleys customers FREE audio books if they present their family ticket receipt to the show. With over 85 sculptures made from over 1million LEGO® bricks, CNN have praised the show, by US artist Nathan Sawaya as one of the 'world's 10 must-see exhibitions'. It has attracted millions of visitors from New York, Los Angeles, Melbourne, Shanghai & Singapore to see it's sculptures of human figures & a T-Rex skeleton made from over 80,000 LEGO bricks, with a length of over 6 metres. Sawaya's recent interpretations of Da Vinci's Mona Lisa, the Venus de Milo and Vermeer's Girl with a Pearl Earring are also displayed.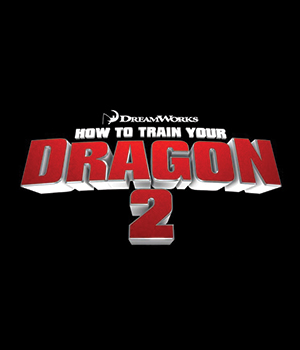 How to Train your Dragon 2!
Date: From 30th June 2014
Time: All Day
Where: Customer Services
Hamleys have teamed up with How to Train your Dragon 2 to give our customers a free mini puzzle. All you will need to do is download the voucher and bring into our customer services department, in Hamleys Regent Street where you will receive your puzzle.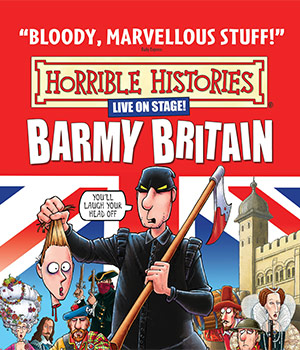 Save on Horrible Histories Tickets!
Date: Mondays and Fridays from 28th July 2014
Time: July-August
We all want to meet people from history. The trouble is everyone is dead! So it's time to prepare yourselves for Horrible Histories live on stage with the return of BARMY BRITAIN - PART TWO!
Can you beat battling Boudicca? Has William Wallace met his match? Can evil Elizabeth entertain England? Will King Charles keep his head? Escape the clutches of Burke and Hare and move to the groove with party Queen Victoria! Don't miss this horrible history of Britain with the nasty bits left in!
Save £5 on top price tickets to see Horrible Histories BARMY BRITAIN – PART TWO! To book tickets for just £15 (normally £20) call the box office on 0844 482 9673 and quote 'Hamleys 15' or book online www.barmybritain.com with promo code HAMLEYS15.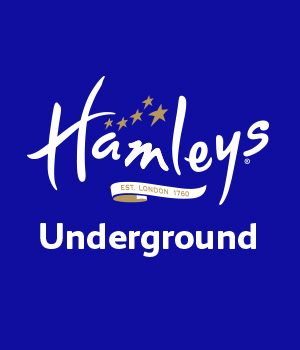 Hamleys Underground!
Date: Everyday
Time:
Where: Lower Ground Floor
Hamleys, The Finest Toy Shop in the World, unveils a new attraction for visitors to their London store on Regent Street.
The Hamleys Underground experience features themed games, kiosks and entertainment – all with iconic design elements from London's most famous transport system. Central to the attraction is the exclusive opportunity for families to have their very own picture taken in a real-life train driver's cab that entered service on the Underground in the 1970s.
It doesn't come more awesome (or more London) than that!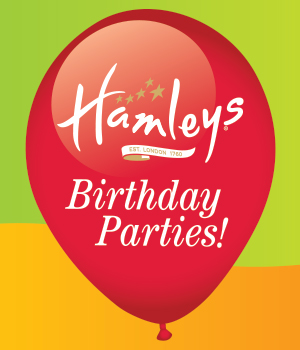 Have a Hamleys Birthday Party!
Date: Your Birthday!
Time: Party Time!
Where: Hamleys Party Room!
This year why not treat your little one to their dream Party at the The Finest Toy Shop in the World!
Choose from a range of Party themes including Pirate and Princess, Super Heroes, Teddy bears Picnic and much more. The fun, magic and theatre begins as soon as you walk through our doors as you are joined by the Hamleys Entertainment Team for a fun filled Party!
For more information on each of the different parties and how to book Click here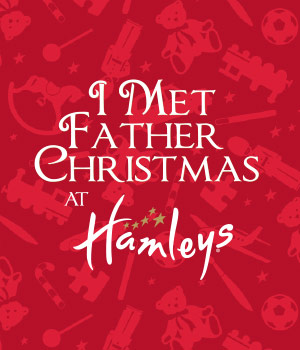 Meet Father Christmas at Hamleys!
Date: November and December
Time: All Day
Where: Hamleys Party Room!
Join in the magic this Christmas at Hamleys Regent Street, this December by having Breakfast, Brunch, Lunch, High Tea, Tea and Dinner with Father Christmas. Father Christmas Elves will welcome guests, making them feel extra special and entertaining them throughout.
Tickets will be going on sale in September, so please check back for the release date.