Every day is a magical day at Hamleys
By regularly visiting our Regent Street Store page you'll never miss any of the action!
Hamleys Christmas Window Unveil!
Date: Thursday 6th November 2014
Time: 4.50pm-5.00pm
Where:Ground Floor
It's that time of year again! We are officially unveiling our Christmas Window Display from 4.30pm today on Regent Street!
Why not come along a meet The Hamleys Elves, Peppa Pig and Father Christmas this evening and join in the Fun, Magic and Theatre at The Finest Toy Shop in the World!
If you're lucky you might even get your mittens on a scrumptious mince pie!!
We can't wait to see you all this evening! Make sure you are at Hamleys main entrance from 4.30pm to get the best view! Wrap up warm coz it's a cold one out there!
Have a Hamleys Christmas!!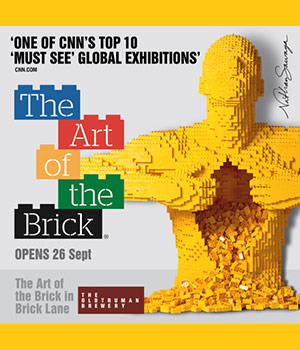 The Art Of The Brick!
The Art of the Brick are offering Hamleys customers FREE audio books if they present their family ticket receipt to the show. With over 85 sculptures made from over 1million LEGO® bricks, CNN have praised the show, by US artist Nathan Sawaya as one of the 'world's 10 must-see exhibitions'. It has attracted millions of visitors from New York, Los Angeles, Melbourne, Shanghai & Singapore to see it's sculptures of human figures & a T-Rex skeleton made from over 80,000 LEGO bricks, with a length of over 6 metres. Sawaya's recent interpretations of Da Vinci's Mona Lisa, the Venus de Milo and Vermeer's Girl with a Pearl Earring are also displayed.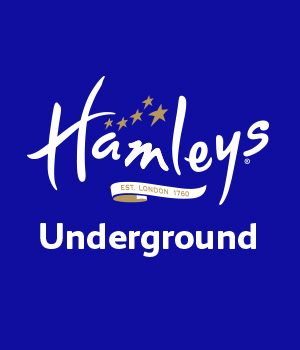 Hamleys Underground!
Date: Everyday
Time:
Where: Lower Ground Floor
Hamleys, The Finest Toy Shop in the World, unveils a new attraction for visitors to their London store on Regent Street.
The Hamleys Underground experience features themed games, kiosks and entertainment – all with iconic design elements from London's most famous transport system. Central to the attraction is the exclusive opportunity for families to have their very own picture taken in a real-life train driver's cab that entered service on the Underground in the 1970s.
It doesn't come more awesome (or more London) than that!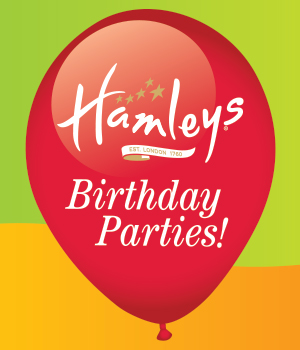 Have a Hamleys Birthday Party!
Date: Your Birthday!
Time: Party Time!
Where: Hamleys Party Room!
This year why not treat your little one to their dream Party at the The Finest Toy Shop in the World!
Choose from a range of Party themes including Pirate and Princess, Super Heroes, Teddy bears Picnic and much more. The fun, magic and theatre begins as soon as you walk through our doors as you are joined by the Hamleys Entertainment Team for a fun filled Party!
For more information on each of the different parties and how to book Click here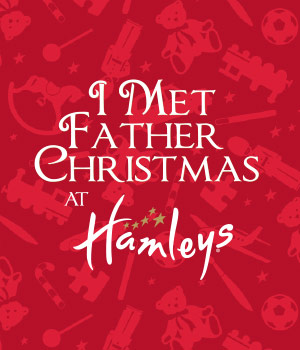 Meet Father Christmas at Hamleys!
Date: November and December
Time: All Day
Where: Hamleys Party Room!
Join in the magic this Christmas at Hamleys Regent Street, this December by having Breakfast, Brunch, Lunch, High Tea, Tea and Dinner with Father Christmas. Father Christmas Elves will welcome guests, making them feel extra special and entertaining them throughout.
Tickets will be going on sale in September, so please check back for the release date.