Every day is a magical day at Hamleys
By regularly visiting our Regent Street Store page you'll never miss any of the action!
Marvel Studios "Avengers: Age of Ultron" at Hamleys!
Date: Sunday 26th April
Time: 12pm – 5pm
Where: Hamleys Regent Street
To celebrate the release of Marvel Studios© "Avengers: Age of Ultron" Hamleys are bringing you a day of superhero fun! Come along and have your photograph taken in front of the Marvel© green screen!
Pose with your favourite superhero's and take home a FREE photograph to show all your friends! Make sure you come along in fancy dress so you look the part for your starring role!
Don't miss out on the 25% discount on selected Avengers toys!
*Watch Marvel's© "Avengers: Age of Ultron" in cinemas from Thursday April 23rd, 2015.
Marvel's© "Avengers: Age of Ultron" stars Robert Downey Jr., who returns as Iron Man, along with Chris Evans as Captain America, Chris Hemsworth as Thor and Mark Ruffalo as The Hulk. Together with Scarlett Johansson as Black Widow and Jeremy Renner as Hawkeye, and with the additional support of Samuel L. Jackson as Nick Fury and Cobie Smulders as Agent Maria Hill, the team must reassemble to defeat James Spader as Ultron, a terrifying technological villain hell-bent on human extinction. Along the way, they confront two mysterious and powerful newcomers, Wanda Maximoff, played by Elizabeth Olsen, and Pietro Maximoff, played by Aaron Taylor-Johnson, and meet an old friend in a new form when Paul Bettany becomes Vision.
*Additional Information: All Hamleys customers should expect queues at Free events, customers should arrive early to avoid disappointment. Queues will be cut to ensure the event finishes on time. 25% Discount promotion only on selected Avengers toys. Standard Hamleys T&C's apply, competition T&C's apply.
Disney© 2015 All Rights Reserved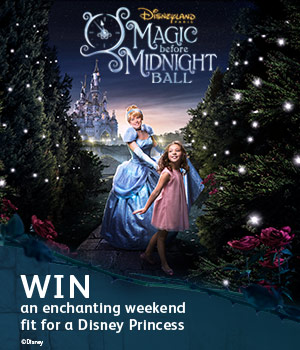 Win a Weekend fit for a Disney Princess with Hamleys!
You and your family have the exclusive chance to take part in a most magical experience at Disneyland Paris – the Magic Before Midnight Ball!
Pick out your best mouse-made dress and climb aboard your pumpkin carriage because with a Bibbidi-Bobbidi-Boo you'll be truly transformed – ready for the Magic Before Midnight Ball. Gliding in on glass slippers, little princesses live out their very own Cinderella story. It's the jewel in the crown of a unique weekend only Disney could ever create, complete with a lavish royal banquet with Cinderella, Prince Charming, Suzy and Perla. Gathered in this fairy tale setting, you'll revel in an evening of exclusive entertainment and photo opportunities. But keep an eye on the clock, because midnight changes everything. Exclusively at Disneyland® Paris on 25 – 27th September 2015!
Prize: 1 x Disneyland Paris holiday for up to 4 people (2 adults and 2 children aged 3 – 11) between 25 – 27 September 2015 as outlined in the T&C's.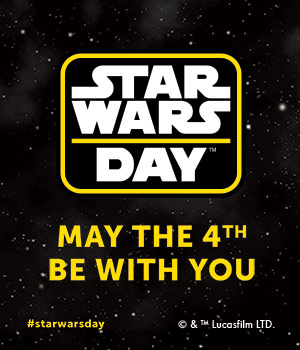 Star Wars Day at Hamleys!
Date: 1st, 2nd, 3rd & 4th May
Time: 12 – 4pm
Where: Hamleys Regent Street
There has been an Awakening…have you felt it??
We have at Hamleys! We are so excited about the release of Star Wars The Force Awakens that we are starting the celebrations early!
Official Star Wars Day is back but one day isn't enough time for us to have as much fun as we want to! We have activities taking place across all Hamleys locations from Friday 1st – Monday 4th May. We've teamed up with our friends at The Walt Disney Company & The UK Garrison to bring you an event that is literally out of this world!
Keep checking your Local Hamleys What's On Listing and Hamleys Regent Street Facebook page for announcements about Star Wars Workshops, Characters and Activities!
#starwarsday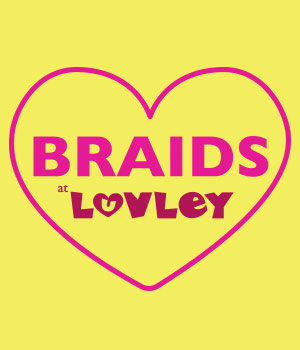 Braids at Luvley!
Date: Every Day
Time: 12 – 4pm
Where: Luvley Boutique
Our brand new Luvley Braid Boutique is in store NOW! Braid your hair like Princess Elsa, try our fishtail braids, butterflies and even love hearts.We have braid-a-licious hair accessories and why not top it all off with a sprinkle of glitter or a splash of colour. There is something for everyone at The Luvley Braid Boutique.
Come in and get Luvley-fied.
The Luvley Boutique is open EVERY DAY from store 12-4pm.
If you would like to book an appointment at the Luvley Boutique just ask to speak to one of the Luvley Girls in-store.
Have a Luvley Day at Hamleys!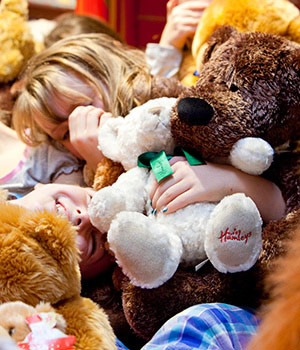 Get Soft Toys at Hamleys!
Date: Every Day!
Time: All Day!
Where: All around our Toy Shop!
Hamleys have been producing high quality soft toys for over 255 years! This Easter why not treat a loved one or even yourself to some of the cuddliest soft toys in the world.
Did you know that Hamleys sells a teddy bear every two minutes and since its opening in 1760, has sold over 15 million, which if lined up from head to paw, would stretch all the way from London to New York.
And remember at Hamleys some of our teddy bears even come to life! You can meet Hamley and Hattie Bear in store every day!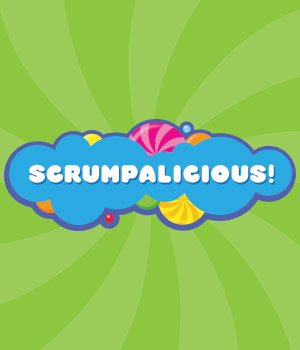 Scrumpalicious Sweets at Hamleys!
Date: Every Day!
Time: All Day!
Where: Scrumpalicious!
All the sweets that you can name,
No sweet shop is quite the same,
Here where everything's delicious,
Come to Hamleys Scrumpalicious!
It's A Wonderlicious World...

This Easter why not come along to Hamleys and get lost in a world of Jelly Belly's, Candy Canes, Lindt Chocolate Bunnies, Cupcake Cones, Giant Lollipops, Pic N' Mix and lots, lots more!
You can even pick up our So Cook Cupcake Party Set! Was £25 Now only £15!
Join in the fun and Have a Hamleys Easter!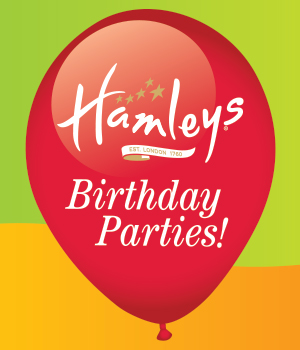 Have your Dream Birthday Party!
Date: Your Birthday!
Time: Every day!
Where: Hamleys Party Room!
Your exclusive Hamleys birthday party can take place at one of our six locations across the UK and Ireland - London, Cardiff, Glasgow, Manchester, Dublin & Lakeside. From the moment you book your birthday party at Hamleys the fun, magic and theatre begins!
Hosted by the Hamleys Entertainers, our special guests will enjoy an action packed time including activities, games & lots of fun. From treasure hunts and arts & crafts to dancing and party games, the birthday child and their friends will get to enjoy a truly magical experience. Each child will even get to take away a gift bag exclusive to Hamleys!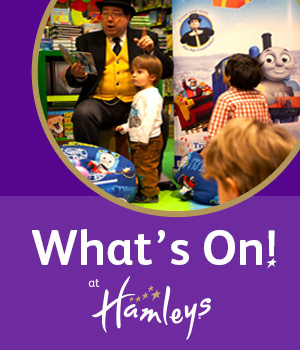 Hamleys on Facebook!
Date: Keep up to date Every Day!
Time: LIKE us today!
Where: Online!
We are always having a great time at the Finest Toy Shop in the World! To make sure you don't miss out on the fun, magic and theatre join us on Facebook by clicking on the link below and LIKE your local page. This means you will never miss out on special events, character visits, special offers, competitions and lots more!
Hamleys - Bringing Toys to Life!