Every day is a magical day at Hamleys
By regularly visiting our Manchester Store page you'll never miss any of the action!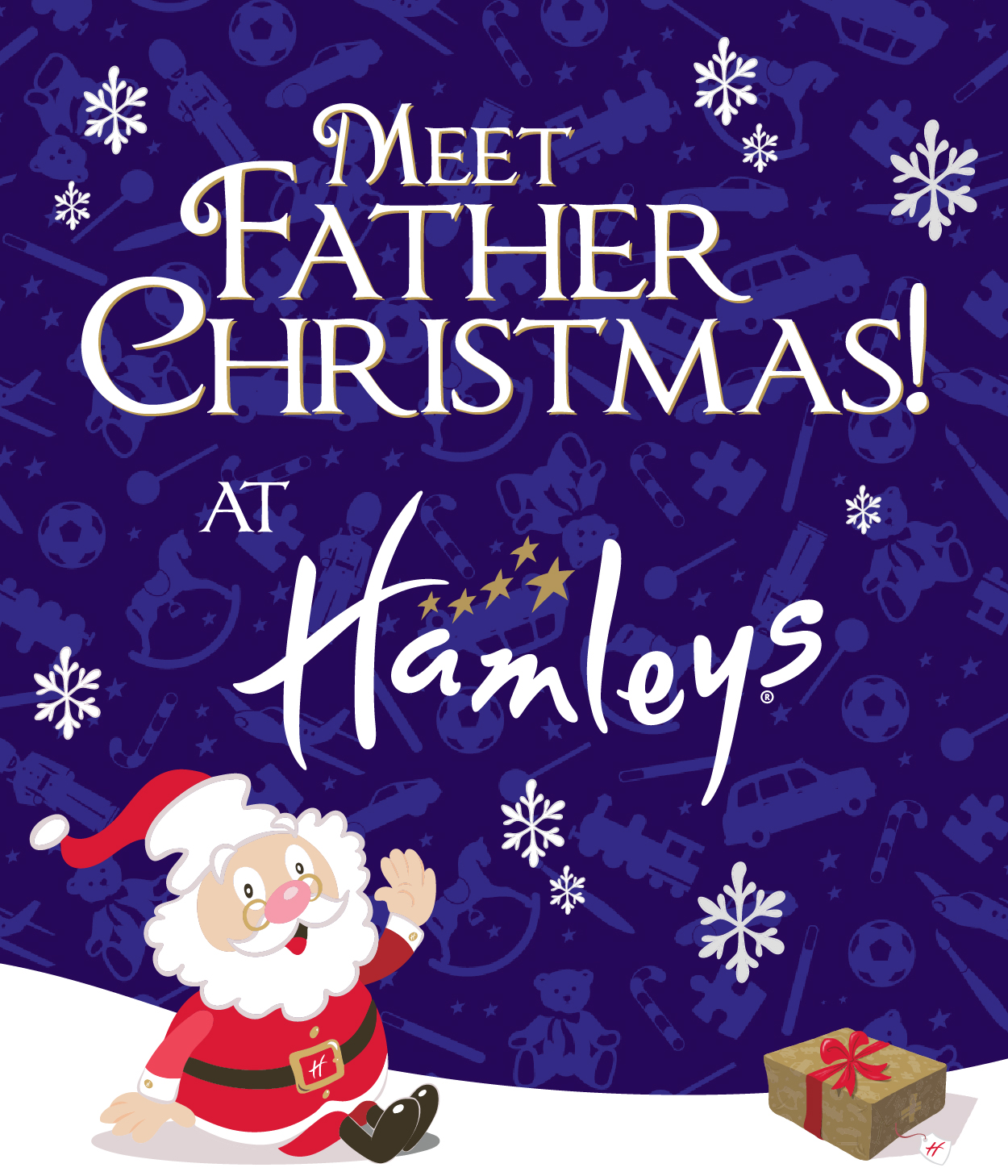 Meet Father Christmas at Hamleys!
Date: Between 26th November – 24th December
Time: Times vary in each location
Where: Hamleys Party Room!
Join Father Christmas and his loveable elves at the finest toy shop in the world for fun, magic and theatre at this very special time of year. Meet Father Christmas at Hamleys is an extra special experience where children will take part in seasonal games and activities, enjoy delicious snacks, spend time with Father Christmas and receive an extra special gift bag to take home. You can Meet Father Christmas in Hamleys Regent St, Glasgow, Cardiff, Manchester, Dublin and intu Lakeside. Follow the link below to find out more information about the experience and book your space today!
*Suitable for ages 2-8 years with sessions available by age groups 2-5 and 6-8 years. Sessions are not restricted to a child's age group but some activities may be adapted to suit the session. Gift bags contents may vary subject to availability. Food offering varies in each location.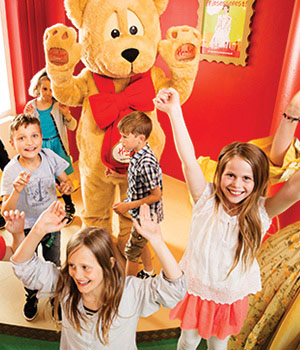 Have your Dream Birthday Party!
Date: Your Birthday!
Time: Every day!
Where: Hamleys Party Room!
Your exclusive Hamleys birthday party can take place at one of our six locations across the UK and Ireland - London, Cardiff, Glasgow, Manchester, Dublin & Lakeside. From the moment you book your birthday party at Hamleys the fun, magic and theatre begins!
Hosted by the Hamleys Entertainers, our special guests will enjoy an action packed time including activities, games & lots of fun. From treasure hunts and arts & crafts to dancing and party games, the birthday child and their friends will get to enjoy a truly magical experience. Each child will even get to take away a gift bag exclusive to Hamleys!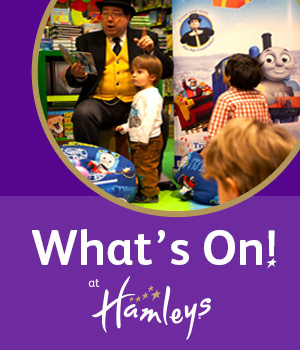 Hamleys on Facebook!
Date: Keep up to date Every Day!
Time: LIKE us today!
Where: Online!
We are always having a great time at the Finest Toy Shop in the World! To make sure you don't miss out on the fun, magic and theatre join us on Facebook by clicking on the link below and LIKE your local page. This means you will never miss out on special events, character visits, special offers, competitions and lots more!
Hamleys - Bringing Toys to Life!