Every day is a magical day at Hamleys
By regularly visiting our Manchester Store page you'll never miss any of the action!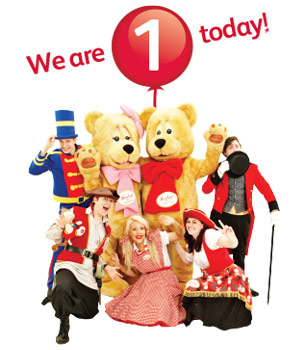 Hamleys 1st Birthday Party!
Date: Friday 28th November 2014
Time: 12.00pm-4.00pm
Where: Shop Floor
One year ago Manchester welcomed The Finest Toy Shop in the World into its magnificent city! Hamleys will be celebrating their 1st birthday at INTU Trafford Centre this November in style! Come along and join in the fun, magic and theatre at your Hamleys store. Enjoy FREE cupcakes while dancing to all of your favourite songs played by DJ Hattie! The Hamleys entertainers will be playing lots of fun games all day and giving out spot prizes to some lucky guests. You can even take part in a keep-fit class with Hamley bear as he shows you how to use the all new LeapTV and LeapBand! Make sure you don't miss out on this FREE event!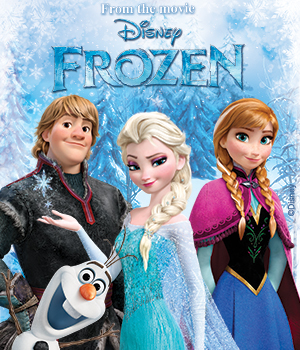 Sing-Along with Disney's Frozen!
Date: Monday 1st December - Friday 19th December 2014
Time: 4pm
Where: Shop Floor
The greatest animated movie of all time is back! Experience Frozen, the hit musical comedy from Walt Disney Animation Studios, like never before in an all-new, Sing-Along Edition! Its pure enchantment, full of fun for the whole family…and it is free!* To celebrate, Hamleys are inviting the whole family to join our team of signing Elves on the lead up to Christmas, and take on some of the biggest songs from the movie. Visit us this December to have a go at 'Let it Go' or heat things up with your own rendition of 'In Summer'!
For the first time in forever – Have a Frozen Christmas at Hamleys!
*each sing-along session is based on a first come first serve basis. The Frozen sing-along sessions will last approximately 45 minutes and queues will be managed to ensure each sing-along finishes on time.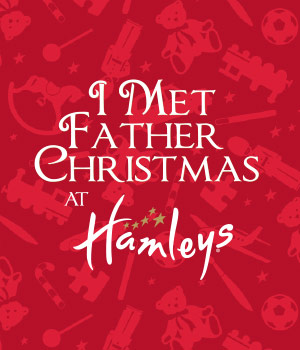 Meet Father Christmas at Hamleys!
Date: Saturday 29th November – Wednesday 24th December
Time:
Where: Shop Floor
Join Father Christmas and his lovable elves at The Finest Toy Shop in the World! for fun, magic and theatre at this very special time of year. I Met Father Christmas at Hamleys! is an extra special experience where children will enjoy up to 1 hour with Father Christmas, take part in seasonal activities, enjoy delicious snacks and receive a special gift bag from Father Christmas to take home.
During this group session each little guest will hear magical stories of Christmas, sing festive songs, enjoy Christmas games and activities, write their own Christmas wish list and have a special chat with Father Christmas himself all surrounded by the finest toys in the world!
For more information and to book please visit www.hamleys.com/explore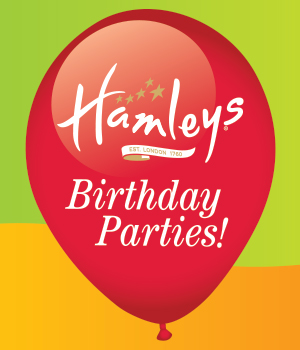 Have a Hamleys Birthday Party!
Date: Your Birthday!
Time: Party Time!
Where: Hamleys Party Room!
This year why not treat your little one to their dream Party at the The Finest Toy Shop in the World!
Choose from a range of Party themes including Pirate and Princess, Super Heroes, Teddy bears Picnic and much more. The fun, magic and theatre begins as soon as you walk through our doors as you are joined by the Hamleys Entertainment Team for a fun filled Party!
For more information on each of the different parties and how to book Click here