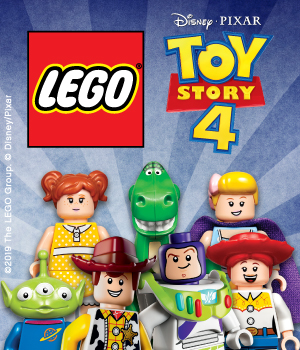 LEGO Toy Story 4 Minifigure Hunt!
Date: 24 May – 2 June
Time: All Day
Location: Hamleys Regent Street
HELP! Your favourite Toy Story 4 LEGO minifigures are lost in our store and we need your help finding them!
Join us to find the famous Toy Story 4 characters hidden throughout the store. Come in, collect your activity sheet and pencil from a Hamleys helper and start the hunt.
Once you've found them all, hand in your completed sheet to receive a FREE Toy Story 4 Poster and Sticker as a reward for all your hard work!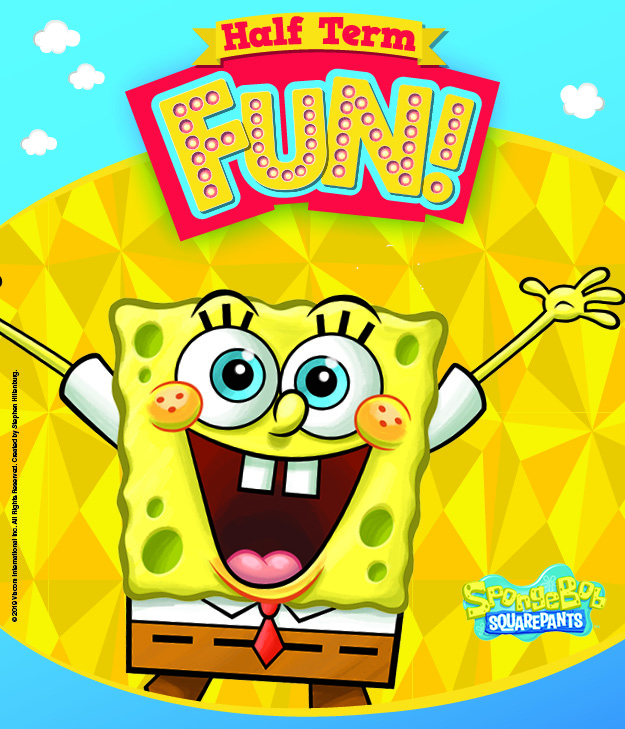 Come and meet SpongeBob
Date: 1 June
Time: 09:30, 10:30, 11:30, 13:30, 14:30, 15:30
Location: Hamleys Regent Street
Jellyfish on down to The Finest Toy Shop in the World where bikini bottoms most infamous resident SpongeBob SquarePants is anchoring down for the day and he can't wait to meet YOU! Take a picture or come to simply say hi, it is sure to be a sea worthy experience and you will want to soak in EVERY minute of it!!!
AND THERE'S MORE… To celebrate the new SpongeBob SquarePants range, we'll be offering a FANTASTIC 20% off all of our SpongeBob products, an offer which would brighten even Squidwards mood!
Scalextric Time Trials
Date: 24 May – 3 June
Time: 12:30pm, 2pm and 5pm
Location: Hamleys Regent Street 4th floor
READY, SET, GO!!! Do you have the speed skills to be a Hamleys certified racer?
Take a pit stop on the Fourth Floor at our Scalextric Race Track to record your fastest lap. You'll be in with the chance of being immortalised in the Hamleys Racing Hall of Fame. Place in the top 20 fastest lap times of the week to be in with a chance to win a Scalextric toy bundle.
Beat Our Board Games Expert
Date: 13 May – 2 June
Time: 11:00, 14:00, 16:00, 18:00
Location: Hamleys Regent Street
This May Half Term we've got the best of the best to challenge you on a selection of board games including Jenga, Dobble, Connect 4, Unicorn Ring Toss, Let's Go Fishing, Guess Who and Giggle Wiggle. The rumour inside Hamleys is they've never lost a board game in their life! Do you have what it takes to beat an expert? Will you be the first?
Come to the Third Floor of the Finest Toy Shop in the World, to find out and have a chance to Beat the Expert. We'll be waiting!
Hamleys Puppet Show
Date: 13th May - 2nd June
Time: 13:45, 15:15, 17:45
Location: Hamleys Regent Street
Are you ready for a Puppet Show like no other? This May you can join the Hamleys Entertainers at our Puppet Theatre on the Ground Floor. Get ready for exciting stories, lots of laughter, silliness and even have the chance to join in!
Puppet Shows take place every day and are not to be missed.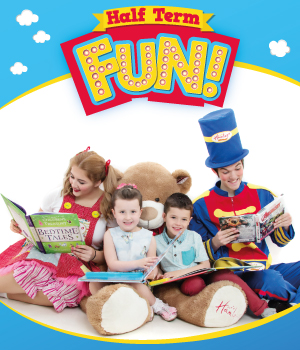 Story Time at Hamleys
Date: 13th May - 2nd June
Time: 11:45 & 12:45 (excluding Sundays)
Location: Hamleys Regent Street
Reading is lots of fun and this May we are inviting you to join us for Story Time every day. Get lost in a world of imagination, whether you're jumping in muddy puddles with Peppa, having tea with a tiger or travelling through London with Paddington Bear, let the Hamleys Entertainers take you on an adventure.
Story Time will take place on the First Floor every day, so come and join in the fun, magic and theatre at the Finest Toy Shop in the World.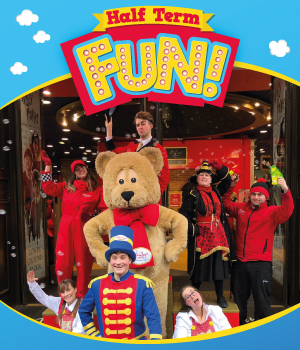 Hamleys Grand Opening with Hamley Bear
Date: 13th May - 2nd June
Time: Monday – Friday at 10:00, Saturday at 9:30 and Sunday at 12:00
Location: Hamleys Regent Street
How would you like to help Hamley and Hattie Bear open The Finest Toy Shop in the World?
Every morning you can meet our loveable, huggable bears and join in the fun as we countdown to our grand opening. To be one of the lucky children chosen to ring the Hamleys Opening Bell make sure you arrive in plenty of time.
Don't forget to take a selfie with Hamley and Hattie and share on Instagram @HamleysOfficial with #Hamleys
Hamleys Daily Parade
Date: 13th May - 2nd June
Time: 16:00
Location: Hamleys Regent Street
When was the last time you were shopping, and a Ringmaster, Pirate, Wizard, Ragdoll and Toy Soldier invited you to join a parade round the store? Never? We thought so! So why not try something new this May and come to Hamleys Regent Street to experience something special and make a memory that will last a lifetime.
Starting on the Ground Floor every day. Get ready to dance, move and follow the leader!
Don't forget to take a selfie with Hamley and Hattie and share on Instagram @HamleysOfficial with #Hamleys