Every day is a magical day at Hamleys
By regularly visiting our V&A Waterfront Store page you'll never miss any of the action!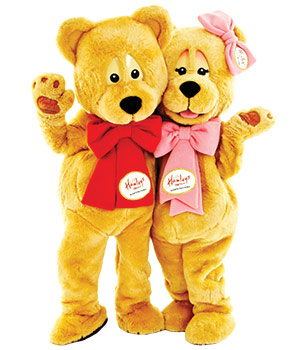 Meet Hamley & Hattie Bear!
Date: Every weekend!
Time: Various times between 1pm-3pm
Where: In our Toy Shop!
Hamley & Hattie Bear can't wait to meet all their new friends in South Africa. Why not come meet these loveable, huggable bears every Saturday and Sunday for photos, selfies and High Fives!
Remember and post your pics using #hamleysSA
Additional Information: Hamleys customers should expect queues at all FREE events held in their local Hamleys Toy Shop. Queues will be cut to ensure the event finishes at the time advertised. Hamleys standard Ts&Cs apply.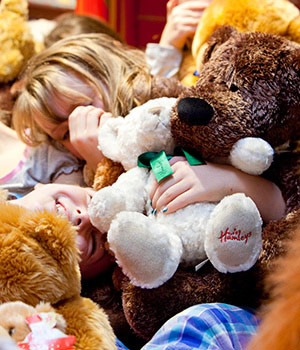 Soft Toys at Hamleys!
Date: Everyday!
Time: All Day!
Where: In our Toy Shop!
Hamleys have been producing high quality soft toys for over 255 years! Why not treat your child, loved one or even yourself to one of the cuddliest soft toys in the world.
Did you know that Hamleys sells a teddy bear every two minutes and since its opening in 1760, has sold over 15 million, which if lined up from head to paw, would stretch all the way from London to New York.
And remember at Hamleys some of our teddy bears even come to life! You can meet Hamley and Hattie Bear in store at our events!
All Aboard the Hamleys Express!
Date: Everyday!
Time: All Day!
Where: At the V&A (Opposite the Cape Wheel)
Hamleys has its very own train at the V&A Waterfront. Jump on and have a ride on-board the Hamleys Express as it takes you on a journey around the Waterfront.
Remember, after your train ride to complete the back of your ticket and go in-store to claim your FREE Hamleys Badge and be entered into the monthly draw to win a Hamleys Hamper.
Additional Information: The Hamleys Express will be in operation when weather permits. Check the sign by the station for exact times everyday. T&C's apply.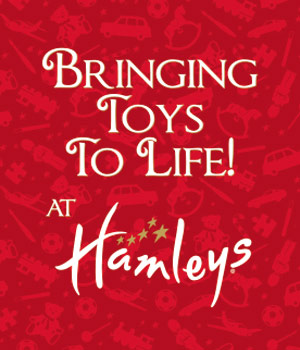 Bringing Toys to Life!
Date: Every Day!
Time: Every minute of the day!
Where: In our Toy Shop!
At Hamleys Mall of Africa we are Bringing Toys to Life!
Come in and meet our Experience Team as they demonstrate some of our incredible Hamleys Toys!
Watch them as they wiz around our shop on Street Gliders, fly RC Helicopters over your head, bring arts and crafts to life with Hamleys Magic Pens and Rainbow drawing boards and perform amazing magic in front of your eyes!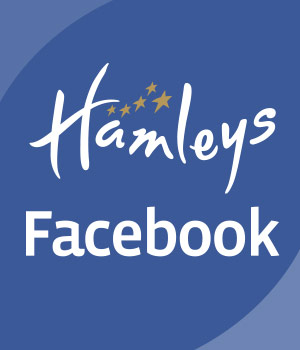 Hamleys on Facebook!
Date: Keep up to date Every Day!
Time: LIKE us today!
Where: Online!
We are always having a great time at the Finest Toy Shop in the World! To make sure you don't miss out on the fun, magic and theatre join us on Facebook by clicking on the link below and LIKE your local page. This means you will never miss out on special events, character visits, special offers, competitions and lots more!
Hamleys - Bringing Toys to Life!